I received this book for free from Publisher via Netgalley in exchange for an honest review. This does not affect my opinion of the book or the content of my review.
Last Seen Leaving

by Caleb Roehrig
Published by Feiwel & Friends on October 4th 2016
Genres: Contemporary, Mystery, Young Adult
Pages: 336
Format: eARC
Source: Publisher via Netgalley
Goodreads

Flynn's girlfriend has disappeared. How can he uncover her secrets without revealing his own?
Flynn's girlfriend, January, is missing. The cops are asking questions he can't answer, and her friends are telling stories that don't add up. All eyes are on Flynn—as January's boyfriend, he must know something.
But Flynn has a secret of his own. And as he struggles to uncover the truth about January's disappearance, he must also face the truth about himself.
Review
Flynn comes home to a cop car in the driveway and finds out his girlfriend, January, is missing. He hasn't seen her much lately since her and her mom moved in with her wealthy politician step-father. The cops are asking a lot of questions, some of them Flynn doesn't really want to answer because he has a secret that no one else knows. No one else's stories about January are making sense. Flynn takes it upon himself to try and find out what happened to January and maybe face his own secrets.
When this first started off I thought it was a little slow and I kind of didn't really like Flynn all that much. But I am so glad I stuck with it because the story really got moving and Flynn grew on me big time. I was really glad to have a YA book with a male POV, especially a mystery.
First thing was the mystery of what happened to January. We get to find out about January and Flynn through flashbacks getting to see her personality and their relationship which I liked and let me have a connection to January. There are a lot of sketchy characters who could be involved with the disappearance and I had fun trying to figure out along with Flynn who might really be involved. There were lots of ways it could have gone but I did kind of figure it out midwayish through but wasn't positive. It never took away from the book at all though.
The second thing was Flynn his secret and his general growth throughout the book. His secret isn't really that hard to figure out but it doesn't matter. I loved how it was handled and it added some extra depth to the book. Plus there was a little side romance that was unexpected but I loved.
This little YA mystery was so much more than that and I think that is why I enjoyed it so much. Definitely recommend!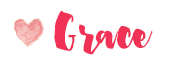 Related Posts