Landline

by Rainbow Rowell
Published by Macmillan on July 8th 2014
Genres: Fiction, Romance
Pages: 320
Format: ebook
Source: Library
Buy on Amazon
Goodreads

Georgie McCool knows her marriage is in trouble. That it's been in trouble for a long time. She still loves her husband, Neal, and Neal still loves her, deeply—but that almost seems beside the point now.Maybe that was always beside the point.Two days before they're supposed to visit Neal's family in Omaha for Christmas, Georgie tells Neal that she can't go. She's a TV writer, and something's come up on her show; she has to stay in Los Angeles. She knows that Neal will be upset with her—Neal is always a little upset with Georgie—but she doesn't expect to him to pack up the kids and go without her.When her husband and the kids leave for the airport, Georgie wonders if she's finally done it. If she's ruined everything.That night, Georgie discovers a way to communicate with Neal in the past. It's not time travel, not exactly, but she feels like she's been given an opportunity to fix her marriage before it starts. . . .Is that what she's supposed to do?Or would Georgie and Neal be better off if their marriage never happened?
Review
"I love you more than I hate everything else."
I love, love, love me some Rainbow Rowell. I have loved each of her books more and more. Landline definitely did not disappoint. Dealing with love, marriage, family, and workplace issues in a very honest way, Landline was a very relatable read.
Georgie McCool (can I just mention this is the coolest name ever) is having marriage troubles. She has been having marriage troubles. It appears though that her and her husband Neal are not acknowledging how bad things have gotten. Georgie, as a sitcom writer, works long hours. Neal, a stay at home dad, takes care of kids and the house. The fact that Georgie's job seems to take precedent over everything seems to be at the heart of the growing distance between the pair. This comes to a head when Georgie is going to miss Christmas with the family in Nebraska to work.
"Neal didn't take Georgie's breath away. Maybe the opposite. But that was okay–that was really good, actually, to be near someone who filled your lungs with air."
Through flashbacks we get to see the beginning of their relationship. At that time Georgie has a thing for writing partner Seth. That is until she sees Neal. He is a quiet guy and not really what you would call a people person. It's almost set up for you to not like him but I think Rowell manages to make him endearing enough to forgive his tendency to be introverted. Despite his short comings, he is sincere and honest.  From the start of Neal and Georgie's relationship there is a strain between Neal and Seth, something that doesn't change as the years progress and is another thing that strains their marriage.
"Someone had given Georgie a magic phone and all she'd wanted to do with it is stay up late talking to her old boyfriend. If they'd given her a proper time machine, she probably would have used it to cuddle with him. Let someone else kill Hitler."
After Neal leaves with the kids for Nebraska, Georgie can't keep her head in her work. She can't get in touch with Neal as he is clearly avoiding her. She can only get through to her kids or mother in law. She pretty much has a mini breakdown – she stays at her moms, is wearing Neal's shirt almost the whole time, and oh yeah finds a magic phone where she can call Neal of college past. Yeah, a magic phone.
 "We're not broken up." "I know, but we're still broken."
Here we see they were having issues once before when he similarly fled to Nebraska at Christmas during college. She now has the chance to talk to him and ask all the questions she had then (which are some of the same ones she has now). She becomes obsessed with the phone calls – talking for hours and not leaving the house so she won't miss them. Does this "magic fucking phone" solve their problems? I hope so it's a fucking magic phone!!
"How does anyone ever know whether love is enough?"
I couldn't put this down. It was a read in a day kind of book for me. I really loved the way the marriage was shown – it was broken but it was real.  So many times one person gives up so much  for another person and that's really hard for everyone and it was portrayed really well here. Ithough Georgie was a great character too. She had flaws but she was still likable and relatable. And the magic phone added a  quirky element that wasn't overdone or obnoxious. It was just fun. This definitely found a place among my favorites.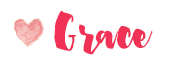 Related Posts