I received this book for free from First to Read in exchange for an honest review. This does not affect my opinion of the book or the content of my review.
Kids of Appetite

by David Arnold
Published by Viking Books for Young Readers on September 20th 2016
Genres: Contemporary, Fiction, Young Adult
Pages: 352
Format: eARC
Source: First to Read
Goodreads

The bestselling author of Mosquitoland brings us another batch of unforgettable characters in this tragicomedy about first love and devastating loss.
Victor Benucci and Madeline Falco have a story to tell.It begins with the death of Vic's father.It ends with the murder of Mad's uncle.The Hackensack Police Department would very much like to hear it.But in order to tell their story, Vic and Mad must focus on all the chapters in between.
This is a story about:
1. A coded mission to scatter ashes across New Jersey.2. The momentous nature of the Palisades in winter.3. One dormant submarine.4. Two songs about flowers.5. Being cool in the traditional sense.6. Sunsets & ice cream & orchards & graveyards.7. Simultaneous extreme opposites.8. A narrow escape from a war-torn country.9. A story collector.10. How to listen to someone who does not talk.11. Falling in love with a painting.12. Falling in love with a song.13. Falling in love.
Review
Kids of Appetite was a book I wanted to read because A) the cover B)it takes place in New Jersey and C) the blurb gave 13 very interesting things the story was about. I had no idea how it would all come together but I was intrigued and discovered a lovely story waiting for me.
The story is told from the present tense where Vic and Mad are talking to the police and in flashbacks in the days leading up to them being there. Honestly, at first I wasn't sure about this one. The writing and the voice of these characters is very distinct and took me a minute to kind of immerse myself in it. Also, the beginning was a little slow until you get caught up on all the details and "the mission" as the blurb alludes to starts. After that though I was completely in and loved the structure of how it was told.
One thing this book made me do which I NEVER do in a book is actually stop and look up things mentioned during the story. For one Vic has a condition called Moebius syndrome which causes a weakness or paralysis of his face . I needed to picture what he looked like so I Googled it and then wound up reading even more on it. Also Vic references Henri Matisse and his paintings. I am not an art buff at all and he was describing a certain painting so in detail I had to see for myself. I kind of love that the book made me so interested and curious that I had to leanrn more and visually see these things. I know some people always do this with books but for me it was a first as I usually just go with it and keep reading.
The best thing about the book is the characters and specifically the Kids of Appetite themselves which besides Mad and Vic (who are adorable), there were three others . They each have a backstory to how they came to be where they are and how they found each other. We find out about them throughout the book and it was done really well without being too overwhelming at one time. Also, they were all so different and quirky and really interesting.
The epilogue, if you want to call it that, was perfection for me. I can't help but love when an epilogue is just enough information or done in a way that really reflects back on the story.
This was definitely not like anything I have really read, especially recently. It did get me teary eyed, not only during the book, but the author's note which he talks more about Moebius syndrome. This book was so many things at once – sweet, sad, quirky, heavy, funny – but most of all it was done really well. I am now even more motivated to pick up Mosquitoland and can't wait for more of what David Arnold puts out.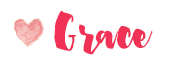 Related Posts