I received this book for free from Publisher via Edelweiss in exchange for an honest review. This does not affect my opinion of the book or the content of my review.
Keep the Ends Loose

by Molly D. Campbell
Published by The Story Plant on March 3rd 2015
Genres: Coming of Age
Format: eARC
Source: Publisher via Edelweiss
Buy on Amazon
Goodreads

Miranda Heath is a quirky fifteen-year-old with cinematic dreams and a safe, predictable family. That is until she decides to pull at the loose end that is the estranged husband her aunt never divorced. What seemed like the best way to allow her aunt to get on with her life sets off a series of events that threaten to turn Mandy's world upside down. Suddenly, she's embarking on adventurous road trips, becoming the center of an increasingly unstable household, meeting surprising strangers, and seeing everyone she knows in new ways. Sometimes loose ends just want to stay loose. But what happens if they want to unravel completely?

Warm, funny, and uniquely perceptive, Keep the Ends Loose is an irresistible novel filled with characters you might recognize – and will not forget.
Review
This is a cute and quirky story of Miranda aka Mandy and her "normal" family and the summer she found out it was anything but.
I really loved the whole idea of this book. I love stories focusing on families and their relationships. Mandy is a little weird and I completely relate to that. She has loving parents. A typical older brother. A wonderful Aunt who lives close by whom she has a close relationship with. She has a super beautiful, popular best friend, Barley. All of this is thrown out of whack when Aunt Iris starts dating a man but she is technically still married. This sets off Mandy's mother to try and find the husband so Aunt Iris can get a divorce. This starts a series of events that makes for a very interesting summer that changes their family forever.
While I liked Mandy, sometimes she didn't feel like a fifteen year old. I know she was supposed be an old soul and kind of different but sometimes it still didn't feel super authentic. Like how she talks about her thoughts on sex and high school just seem odd. Also her relationship with her super popular best friend seems like such a mismatch. I feel like either her friend isn't quite as popular and she just sees her as that or I am not sure. Still I found her and Barley fun and I liked their friendship quite a bit. They were definitely more like sisters.
Another thing that was kind of off for me was in her descriptions of people, especially her family. She talk about her mom being this woman who everyone loves, especially men. But then I feel like she describes her as an old lady, especially in how she dresses. But she shouldn't be that old based on ages and such described in the book. It kind of threw me a little.
I did love her father. He was a genuine nice man who tried so hard for his family. He dealt with all the craziness that was going on as best as anyone could. He was just a sweet man that I enjoyed very much in the story full of crazy characters.
The beginning was very confusing and I feel like it would go into descriptions of people (which were weird in their own right) then something else then more descriptions. It took a while to get the plot going. Also, there wound up being a lot that happens and it seemed a little much. Still, I liked how the family worked out their issues and came together. I thought I a lot of the reactions from  Miranda and her brother on the situations were relatable and understandable.
Overall, I think it could have been tightened up a bit, if that makes sense. I did enjoy it and thought it was fun and quirky. I went back and forth on the rating but I went with 3 because I did think of it fondly a week or so later. I wouldn't run out to read it but it was cute if you have the time.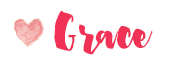 Related Posts