I received this book for free from First to Read in exchange for an honest review. This does not affect my opinion of the book or the content of my review.
Juniors

by Kaui Hart Hemmings
Published by Penguin Young Readers Group on September 22nd 2015
Genres: Young Adult
Pages: 320
Format: eARC
Source: First to Read
Buy on Amazon
Goodreads

Lea Lane has lived in between all her life.
Part Hawaiian, part Mainlander. Perpetual new girl at school. Hanging in the shadow of her actress mother's spotlight. And now: new resident of the prominent West family's guest cottage.
Bracing herself for the embarrassment of being her classmates' latest charity case, Lea is surprised when she starts becoming friends with Will and Whitney West instead—or in the case of gorgeous, unattainable Will, possibly even more than friends. And despite their differences, Whitney and Lea have a lot in common: both are navigating a tangled web of relationships, past disappointments and future hopes. As things heat up with Will, and her friendship with Whitney deepens, Lea has to decide how much she's willing to change in order to fit into their world.
Lea Lane has lived in between all her life. But it isn't until her junior year that she learns how to do it on her own terms.
Review
Lea and her mother have just moved to Hawaii – where her mother is from and they have visited throughout her life. Lea is used to moving so that's not too big of a deal. What is is moving into the guest cottage of the big shot West family whom her mother is friends with. She will now be living there and going to school with the family's two kids – Whitney and Will. She is surprised when she becomes friends with them, as she is not normally the popular type. But is she changing too much to fit in? Is her mother doing the same?
This book was so addicting for me because I found Lea to be relatable in that imperfect lost teenager way. She totally made some really dumb decisions but I could understand them all. It is super easy to get swept up in things especially when you're new and don't have a lot of friends.  Still, I love that we got to see her grow and really come into herself by the end. Also her thoughts and inner quirks I found really endearing.
Her relationship with her mom was pretty awesome. They seemed like friends but her mother clearly was still her mother. They seemed to move around quite a bit because her mother is an actress but it came off like they made a good home no matter where they were. Her dad was never around and was something that, though she denied it, she clearly had issues about.
Whitney was someone I was sure I would hate. She came off as kind of the typical spoiled rich girl. And she did have her moments that fit that stereotype. But Lea brought out a different side in her. Someone who was more real. I liked watching their friendship develop even with the many bumps in the road. One of those bumps was Whitney's brother Will,  who Lea was clearly attracted to.
One of her childhood friends Danny, who is not of the rich prominent type, was also around. He seemed to be attracted to Whitney – and she was into him too. This brought out some jealousy in Lea. She just couldn't place if it was because she felt like a third wheel, or she felt like she was losing a friend or if she had feelings for him.
The worst character was the West matriarch Melanie. She was pretty much a Real Housewife clone if that helps paint a picture. They actually talked about her wanting to be on the new Hawaiian edition of a similar show. She was clearly using Lea's mother to try and gain some sort of way into that scene since she was an actress. She was just super fake and only cared about appearances. The worst.
Ultimately this was a book focused on family, friendship and growing into yourself (with a dash of romance).   The setting and its description were wonderful and I felt like I was in Hawaii. It was a super quick read that I didn't want to put it down. Also, the ending out a smile on my face. I can't wait to go back and read more of Kaui Hart Hemmings other books!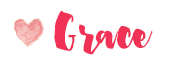 Related Posts