I received this book for free from Publisher via Netgalley in exchange for an honest review. This does not affect my opinion of the book or the content of my review.
In Real Life

by Jessica Love
Published by St. Martin's Press on March 1st 2016
Genres: Contemporary, Young Adult
Pages: 240
Format: eARC
Source: Publisher via Netgalley
Goodreads

Hannah Cho and Nick Cooper have been best friends since 8th grade. They talk for hours on the phone, regularly shower each other with presents, and know everything there is to know about one another.
There's just one problem: Hannah and Nick have never actually met.
Hannah has spent her entire life doing what she's supposed to, but when her senior year spring break plans get ruined by a rule-breaker, she decides to break a rule or two herself. She impulsively decides to road trip to Las Vegas, her older sister and BFF in tow, to surprise Nick and finally declare her more-than-friend feelings for him.
Hannah's surprise romantic gesture backfires when she gets to Vegas and finds out that Nick has been keeping some major secrets. Hannah knows the real Nick can't be that different from the online Nick she knows and loves, but now she only has night in Sin City to figure out what her feelings for Nick really are, all while discovering how life can change when you break the rules every now and then.
Review
Hannah and Nick are best friends. They just have never met in person. They talk on the computer, phone, text whatever. She lives in Southern California and he lives in Las Vegas. Hannah follows all the rules so when she decides to spontaneously drive out Nick at his band's show in Vegas to meet him, she not only surprises her sister and best friend (her road trip partners) with the idea but herself too. Will Nick think this is a good or a bad surprise once she gets there? Will it be awkward between them?
I was hoping for something light and fluffy and fun with this one. A palette cleanser so to say. That is totally what I got.
Things that were super fun:
Road trip. I mean who doesn't love a good road trip book?? This one wasn't far – Just California to Vegas but a road trip all the same.
Adorable romance. Ugh, the cuteness. I loved how it was mostly a computer/text/phone, Occasional video chat, friendship. They KNEW each other so well even without ever meeting. They were best friends.  Still, it totally made sense they were nervous to ever meet in real life (<—— see the title there) and if it would be awkward or what not. Plus add some more than friend feelings, misunderstandings and other general fluffy, fun hijinx and there you have it.
Good secondary characters. The main two are her sister Grace and her best friend Lo.  Grace was Hannah's opposite but I liked that they still got along. Lo was sometimes annoying but she totally kept it real. I liked that she was honest with Hannah when she needed it.
Vegas. I mean is there a cooler, more fun place to have a book set?? Endless possibilities for stuff to happen.
Quick. It was short at 240 pages  and read like it too. It moved along super quick and was just an easy read. I love that!
Things that weren't quite as fun:
Come on already! There was something Hannah was trying to say to Nick (pretty much the whole book) and good god how many times could one person fail??? I wanted to say it to him myself. Still, just a slight annoyance.
This really filled that space I wanted it too. Quick, easy and fun. I couldn't really have asked for more. If you need a great light book in between heavy books or just something you can read in a day, this one will totally do the trick.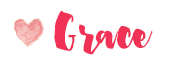 Related Posts