I received this book for free from Publisher via Netgalley in exchange for an honest review. This does not affect my opinion of the book or the content of my review.
In Another Life

by Julie Christine Johnson
Published by Sourcebooks Landmark on February 2nd 2016
Genres: Fiction, Historical, Romance
Pages: 368
Format: eARC
Source: Publisher via Netgalley
Goodreads

Historian Lia Carrer has finally returned to southern France, determined to rebuild her life after the death of her husband. But instead of finding solace in the region's quiet hills and medieval ruins, she falls in love with Raoul, a man whose very existence challenges everything she knows about life--and about her husband's death. As Raoul reveals the story of his past to Lia, she becomes entangled in the echoes of an ancient murder, resulting in a haunting and suspenseful journey that reminds Lia that the dead may not be as far from us as we think.
Steeped in the rich history and romantic landscape of rural France, In Another Life is a story of love that conquers time and the lost loves that haunt us all.
Review
I usually do a little recap paragraph in my own words. This one is hard because at times I am not sure what was going on. I will some it up like this – widow finds love again while in Southern France researching and ancient assassination when past and present collide. Got it? Ok then.
You know me right? No? Maybe? Well you might have guessed that this cover, this beautiful cover, made me have to have this book. Plus, time travel you say? Southern France?? OH MY GOD. I was so damn ready for this book it was nuts. Then I started it and had no freaking clue what was going on for entire parts. Still, I enjoyed some aspects. Let's break it down.
Things I liked:
Lia. She was a wonderful main character. Smart, strong-willed, a good friend. I enjoyed following her story.
Setting. I mean Southern France and vineyards. I so wanted to be transported there. The descriptions were wonderful and I could picture all the landscapes and churches and cottages so clearly.
Romance. Past meets present love affair. Yes please.
Rose. Rose was Lia's best friend who is American but met and married a wine maker and moved to France. She extends her vacation house close by to Lia for however long she needs, She invites her to dinners and to talk and whatever else she needs in light of her husband's passing. She was really just an amazing friend.
Things I didn't like:
Pacing. This moved along too slow for me. I needed more to happen quicker.
Too much history. I know a lot of this is based on some historical stuff mixed with fiction. Still, a lot of detail was given, and names of places and people. Plus, since they were all French or similar ancient language it was hard for me to keep it all down which brings me to my next point . . .
Story/mystery confusing. I think my point above feeds into this. All the detail, plus jumps constantly from present to past confused the living daylights out of me. I had to reread sections. Sometimes I was still a bit muddled but just went with it. I eventually got it all ( I think).
Third person. I don't think stories written in the third person usually bother me at all but this didn't work for me as much. I would have loved Lia's point of view even if the rest was done in an alternate third person.
All in all, it comes out about even, hence the 3 rating. I just wanted to love this one so much but it ultimately moved a little too slow and was a bit too hard for me to follow at times. Still, that cover gets an A+ in my book and may be the prettiest I have ever seen.  And that counts in my book.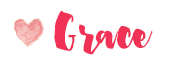 Related Posts