In a Dark, Dark Wood

by Ruth Ware
Published by Scout Press on August 4th 2015
Genres: Fiction, Suspense
Pages: 310
Format: Audiobook
Source: Library
Buy on Amazon
Goodreads

Someone's getting married. Someone's getting murdered.
In a dark, dark wood
Nora hasn't seen Clare for ten years. Not since Nora walked out of school one day and never went back.
There was a dark, dark house
Until, out of the blue, an invitation to Clare's hen do arrives. Is this a chance for Nora to finally put her past behind her?
And in the dark, dark house there was a dark, dark room
But something goes wrong. Very wrong.
And in the dark, dark room....
Some things can't stay secret for ever.
Nora walked away from her life. The one where she was known as Lee. Now, ten years later, that life has come back in the form of an invitation to her old friend's hen party. Should she go? She hasn't talked to her in ten years. After agreeing to go along with the one friend she has kept in  touch with she starts to regret it. And after something terrible happens that weekend she really regrets it.
I listened to this one and it totally sucked me in. I finished in a day and a half, if that. There were a few reasons for this:
Nora. She was someone I could totally relate to. She is cool to be by herself even if she is a little lonely. She gets a bit flustered around people, especially in social situations. She is a writer. She loves books. She looks forward and doesn't dwell on the past. Well, until, you know, it sneaks back up on her.
Atmosphere. The whole atmosphere around the hen party was set up great. They are in the woods, pretty far from most things, in this big house that is full of windows. They feel on display. Like people are watching them. It was all very creepy.
WTF. I mean this is several ways. Like WTF is going to happen? You know something is. And then who will be behind it. Then it happened and I was all WTF!
Also, the other characters added to the book overall with different personalities. The audio was awesome because the narrator had a kick ass accent and did the voices of all the characters to perfection. If you like a mystery/suspense with a bit of a mind fuck, this is one you should pick up for sure.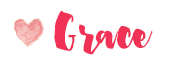 Related Posts