I'll Give You the Sun

by Jandy Nelson
Published by Penguin Group USA on September 16th 2014
Genres: Young Adult
Pages: 384
Format: ebook
Source: Library
Buy on Amazon
Goodreads

The New York Times Bestselling story of first love, family, loss, and betrayal for fans of John Green, David Levithan, and Rainbow Rowell Jude and her twin brother, Noah, are incredibly close. At thirteen, isolated Noah draws constantly and is falling in love with the charismatic boy next door, while daredevil Jude cliff-dives and wears red-red lipstick and does the talking for both of them. But three years later, Jude and Noah are barely speaking. Something has happened to wreck the twins in different and dramatic ways . . . until Jude meets a cocky, broken, beautiful boy, as well as someone else—an even more unpredictable new force in her life. The early years are Noah's story to tell. The later years are Jude's. What the twins don't realize is that they each have only half the story, and if they could just find their way back to one another, they'd have a chance to remake their world. This radiant novel from the acclaimed, award-winning author of The Sky Is Everywhere will leave you breathless and teary and laughing—often all at once.
Review
Noah and Jude are twins who are close, as twins usually are. However as we dive into their story we see they are growing and have grown apart. We deal with their relationship, their romances, their family issues which are all interconnected and weaved through out the book.
"In one split second I saw everything I could be, everything I want to be. And all that I'm not."
The chapters are alternating from Noah at 13 going forward and Jude at 16. I really love alternating point of views and this was no expectation. They both had very distinctive voices so there was no confusion on that front. The difference in time from the POVs was used masterfully to piece together the story and explain why things were they way they were in Jude's chapters.
I loved Noah's chapters. The writing style was different, which I think is warned all over the place, but I found refreshing. I felt like I was in his world and it was vibrant, BIG and that of what Noah was – an artist. Noah was someone who ached for approval and praise and love. This especially from his family. His romance is with a new boy in town for the summer and is slow and sweet. Watching it was also a bit tough though as neither were out about who they were and their feelings. We later, in Jude's chapter see a very different Noah. I was so sad for that boy who wasn't who he truly was inside. Also, my favorite parts of Noah's chapters were his titles of paintings for certain moments.
(PORTRAIT, SELF-PORTRAIT: Twins: Noah Looking in a Mirror, Jude out of It)
Jude still had a different type of voice but not quite as artistic as Noah's. We see her in what would be the present. She is constantly following the bible that her grandmother, who by the way is dead and visits with Jude often, wrote. Things from Grandma Sweetwine's bible:
A person in possession of a four leaf clover is able to thwart all sinister influences.
If a boy gives a girl an orange, her love for him will multiply.
I loved these little injections through out her chapters. We see in Noah's chapters that Jude is a bit wild – in how she acts, dresses, talks to her mother. But when we get to Jude in the present we see a very different girl: quiet, dressed covered up on boy boycott. Of course while on her boycott she meets what else, a boy. We see her try to hold off her attraction but ORANGES!!!
Reality is crushing. The world is the wrong size shoe. How can anyone stand it?
Both Noah and Jude need to come to terms with the things they are keeping from each other, others and the world and find their way back to each other and their family. And a lot of this deal with communication – or rather the lack thereof. Everyone is keeping so much inside it is making them all grow apart and in. I definitely saw this as a huge theme within this book.
Maybe some people are just meant to be in the same story.
I am so glad I didn't wait any longer to pick this up. It was a beautiful, inspiring and really heartfelt story about family, love, loss and one's own self. I can't wait to pick up The Sky is Everywhere next.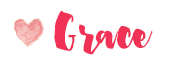 Related Posts