I received this book for free from Publisher via Edelweiss in exchange for an honest review. This does not affect my opinion of the book or the content of my review.
I Like You Just Fine When You're Not Around

by Ann Wertz Garvin
Published by Tyrus Books on June 4th 2016
Genres: Contemporary, Contemporary Women, Fiction
Pages: 288
Format: eARC
Source: Publisher via Edelweiss
Goodreads

Everything is falling apart in Tig Monahan's life. Her mother's memory is going (dementia), her boyfriend is gone (Hawaii), her absent sister shows up long enough to have a baby (and then leaves again, without the baby) and her job as a therapist has disappeared after a contentious couples' therapy session goes horribly and honestly sideways. Oh, and then there's the whole thing about the family secret that nobody saw coming.
But Tig is a survivor (she hopes) who manages to stumble and step her way to a new job, new truths, new outlooks and a new lease on life.
Review
Tig Monahan is in a life transition. Her mom just moved into a nursing home to better take care of her Alzheimer's, Her boyfriend walked out on her, her sister, who is never around, shows up and is pregnant and she has left her job with no new prospects ahead. We watch as Tig tries to figure out her life and everyone else's along the way.
This book was such a pleasant surprise for me. I really wasn't expecting much here. Then the beginning was a bit all over the place and a little slow so I wasn't feeling great about it. Then all of sudden it clicked all together for me and I totally enjoyed this little story that got me all emotional and teary by the end (and hell along the way too!)
Tig was such a mess and she totally avoided that by trying to help everyone else and fix their problems. She was a counselor so it totally made sense that is how she reacted to all the things going on in her life. While she was frustrating at times, I was happy to see her grow and be more self-aware by the end.
The storyline with her mother in the nursing home was really sad. Alzheimer's seems like such an awful thing to have to experience as not only the patient but the family who surrounds them. A lot of the story takes place in the nursing home and that introduced one my favorite secondary characters – Fern. She was a patient down the hall and was that kind of old, cranky realist  lady that helped Tig see things clearer.
On top of the Alzheimer's storyline there was dealing with her sister and her baby, her ex-boyfriend, finding a new job and what seemed like a million other things. Still I don't think it was over the top. It all really worked for me. There were humorous times as well which was a good way to balance some of the heavier stuff.
I was very happy with the ending and really enjoyed what turned out to be a really great, quick read.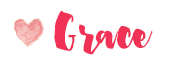 Related Posts