I received this book for free from Publisher via Netgalley in exchange for an honest review. This does not affect my opinion of the book or the content of my review.
I Hate Everyone, Except You

by Clinton Kelly
Published by Gallery Books on January 10th 2017
Genres: Memoirs
Pages: 240
Format: eARC
Source: Publisher via Netgalley
Goodreads

Bestselling author and television host Clinton Kelly pens a hilariously candid, deliciously snarky collection of essays about his journey from awkward kid to slightly-less-awkward adult.
Clinton Kelly is probably best known for teaching women how to make their butts look smaller. But in I Hate Everyone, Except You, he reveals some heretofore-unknown secrets about himself, like that he's a finicky connoisseur of 1980s pornography, a disillusioned critic of New Jersey's premier water parks, and perhaps the world's least enthused high-school commencement speaker.
Whether he's throwing his baby sister in the air to jumpstart her cheerleading career or heroically rescuing his best friend from death by mud bath, Clinton leaps life's social hurdles with aplomb. With his signature wit, he shares his unique ability to navigate the stickiest of situations, like deciding whether it's acceptable to eat chicken wings with a fork on live television (spoiler: it's not). Clinton delves into all these topics—and many more—in this thoroughly unabashedly frank and uproarious collection.
Review
When I was younger I loved the TV show What Not to Wear on TLC. The hosts were Stacy London and Clinton Kelly as well as hair stylist and makeup artist. They would take one woman and help her redo her wardrobe, hair and makeup and you know give her confidence in the rest of her life. Then it ended and I was so sad.
I was so happy when The Chew came out because Clinton Kelly found a new home on my TV.
I was even more excited when I saw he had a new book of essays – the new memoir if you will – coming out. I wasn't sure what to expect but it far exceeded my expectations.
Kelly talks about the normal stuff you find in these celebrity books – growing up, his family, getting started in his career. All of this was done so well and I laughed through most of it.
My favorite part, of course, was when he talked about What Not to Wear and what he thought of it, his cohost and the people on it. I will say some of it was juicy (at least to me!) Also he did talk about one celebrity he had a bad encounter with on the chew which is always fun.
There was also some stuff about him and his husband, his dog and it ended on a high school commencement speech he gave to the high school he went to.
Overall I really enjoyed this and found it so entertaining and funny, which I didn't expect as much. If you like him at all or have any interest I highly suggest it. It was quick and quite addicting for me.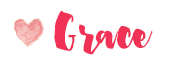 Related Posts