I received this book for free from Publisher via Netgalley in exchange for an honest review. This does not affect my opinion of the book or the content of my review.
I Found You

by Lisa Jewell
Published by Atria Books on April 25th 2017
Genres: Fiction, Mystery
Pages: 352
Format: eARC
Source: Publisher via Netgalley
Goodreads

A young bride, a lonely single mother, and an amnesiac man of dubious origin lie at the heart of New York Times bestselling author Lisa Jewell's next suspenseful drama that will appeal to fans of Liane Moriarty and Paula Hawkins.
In a windswept British seaside town, single mom Alice Lake finds a man sitting on the beach outside her house. He has no name, no jacket, and no idea how he got there. Against her better judgment, she invites him inside.
Meanwhile, in a suburb of London, twenty-one-year-old Lily Monrose has only been married for three weeks. When her new husband fails to come home from work one night she is left stranded in a new country where she knows no one. Then the police tell her that her husband never existed.
Twenty-three years earlier, Gray and Kirsty are teenagers on a summer holiday with their parents. Their annual trip to the quaint seaside town is passing by uneventfully, until an enigmatic young man starts paying extra attention to Kirsty. Something about him makes Gray uncomfortable—and it's not just that he's playing the role of protective older brother.
Two decades of secrets, a missing husband, and a man with no memory are at the heart of this brilliant new novel, filled with the "beautiful writing, believable characters, pacey narrative, and dark secrets" (London Daily Mail) that make Lisa Jewell so beloved by audiences on both sides of the Atlantic.
Review
Last year I read my first Lisa Jewell book, Girls in the Garden, and while it was ok I wasn't particularly fond of it. When I saw I Found You for review there was something that made me request it and I am so glad I did. I really loved this one more than I would have expected.
Looking out of her bedroom window Alice sees a man on the beach. He is just sitting there, in the rain, for hours and she finds out he has no memories. In a London suburb, Lily's new husband has gone missing and she finds out from the police that he actually never existed. Twenty three years before siblings Gray and Kirsty were on vacation when a guy interested in Kirsty sets of alarm bells for them both. A man with no memory, a missing husband, and a two decade old incident all collide in this well-crafted mystery.
As the summary alludes to the story is told through three different points of view – one from Alice and the man with no memory who they call Frank, one from Lily who is new to the country and husband is missing and one of Gray and Kirsty from years ago. As the story goes on these different threads start to come together and make sense of all the mysteries and secrets.
My favorite parts were that with Alice and Frank. I thought Alice was definitely a little weird but I liked her and her family. She had three kids and three dogs and seems to be someone who wanted to care for all the things. Still she took care of things but everything was not all perfect – her house was a mess, her kids teacher thought she wasn't taking the best care of them, and she needed help with some basic things from her best friend. Still, I had a soft spot for her. There was a connection with her and Frank. I liked watching him try and figure out who he was and what happened. He was also great with Alice, her kids and her dogs.
Lily wasn't super likable and I didn't enjoy her parts as much, though they were integral to the story. I did like getting the flashbacks to Gray and Kirsty and the events around that summer. They shed a lot of light on the mystery and were really suspenseful.
While I started to piece some things together towards the end there were other things I didn't see coming. Even still I couldn't put this one down. It wasn't super fast paced but kept me turning the pages. If more of her books are like this one I will definitely be picking them up in the future.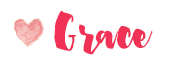 Related Posts