How to Say I Love You Out Loud

by Karole Cozzo
Published by Swoon Reads on August 4th 2015
Genres: Contemporary, Young Adult
Pages: 240
Format: Paperback
Source: Purchased
Goodreads

When Jordyn Michaelson's autistic brother joins her at her elite school, she's determined not to let anyone know they're related. Even if that means closing herself off to all her closest friends, including charming football stud Alex Colby. But despite her best intentions, she just can't shake the memory of kissing Alex last summer, and the desire to do it again. Can Jordyn find the courage to tell Alex how she really feels—and the truth about her family—before he slips away forever?
Review
After reading and loving How to Keep Rolling After a Fall I knew I had to pick up Karole Cozzo's first book. I got exactly what I thought I would – an adorable book with a flawed but relatable main lady who grows and learns some life lessons all while there is a swoon-worthy boy that has her attention. I mean what is not to love???
Jordyn has kept her autistic brother's existence a secret from the kids at her newish school but that all changes when he unexpectedly has to attend there for a while. She still tried to hide this, even from her closest friends, including Alex. While Alex is a friend, Jordyn can't stop thinking about a kiss they shared and what it would be like to be with him. Can she figure out how to balance her two worlds before she loses them both?
I will say that while Jordyn ignoring the fact she had an autistic brother to her friends at school was pretty awful, I think it she explains throughout the book why she came to that decision. Not saying it was a good one but I understood, especially at the age when I know I didn't make the best decisions at all. Still, you could she was a good person overall. I was glad to see her grow and come to accept her brother and how her family has to be and do things because of him. I just wish she could have trusted some of her friends from the beginning and had support for all her feelings and how difficult it was for her.
I was happy to see a lot of the family presence in this book, especially Jordyn and her mom. I felt a lot of their interactions were very authentic and I felt for both of them. There was one point I got kind emotional about it. I think being a mom has done that to me!
While all that was happening we were treated to the swoon-worthy Alex, her friend and obvious crush. I mean he seemed downright perfect and I didn't blame her at all for having feelings for him. He was good looking, popular but also cared about doing good in the world and all that jazz. Of course, he is taken and that is just another thing in the way of them getting together. Also, his girlfriend was an awful human being and I hated her pretty intensely.
Overall this is a really quick, adorable read with a lot of heart and character growth. I can't wait for Karole Cozzo's next book!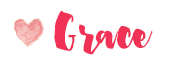 Related Posts