I received this book for free from Publisher via Edelweiss in exchange for an honest review. This does not affect my opinion of the book or the content of my review.
How to Make Out

by Brianna Shrum
Published by Sky Pony Press on September 6th 2016
Genres: Contemporary, Young Adult
Pages: 284
Format: eARC
Source: Publisher via Edelweiss
Goodreads

Sixteen-year-old Renley needs three thousand dollars for the math club's trip to New York City, and she knows exactly how to get it: she's going to start a how-to blog where people pay for answers to all of life's questions from a "certified expert." The only problems: 1) She doesn't know how to do anything but long division and calculus. 2) She's totally invisible to people at school. And not in a cool Gossip Girl kind of way.
So, she decides to learn to do . . . well . . . everything. When her anonymous blog shifts in a more scandalous direction and the questions (and money) start rolling in, she has to learn not just how to do waterfall braids and cat-eye makeup, but a few other things, like how to cure a hangover, how to flirt, and how to make out (something her very experienced, and very in-love-with-her neighbor, Drew, is more than willing to help with).
As her blog's reputation skyrockets, so does "new and improved" Renley's popularity. She's not only nabbed the attention of the entire school, but also the eye of Seth Levine, the hot culinary wizard she's admired from across the home-ec classroom all year.
Soon, caught up in the thrill of popularity both in and out of cyberspace, her secrets start to spiral, and she finds that she's forgotten the most important how-to: how to be herself. When her online and real lives converge, Renley will have to make a choice: lose everything she loves in her new life, or everyone she loves in the life she left behind.
Review
This was a really cute high school book that was a little (or a lot) predictable. Our main character Renley lives with her dad and stepmom after her mom left them. She is dealing with the abandonment of her mom and spends of her time with her neighbor and best friend Drew and her other best friend April. When a trip to New York for her math club comes up she needs to come up with a way to make some money fast. She decides to start a blog to help answer people's questions as an expert and charge the for it. As the blog gets popular so does Renley, leaving April and Drew kind of behind. But is this really what Renley wants?
The book overall was cute and a quick read. I liked the general idea of it all – needing to come up with a way to get money, family issues, a weird friend/love relationship with the cute but also troubled neighbor. Nothing groundbreaking but good none the less. I did really love Drew. He was adorable and honest and seemed to try and be the best for Renley as he could be. April her other best friend was weird and quirky and I love that. Renley, however, was kind of selfish and whoa is me a little too much at times. She definitely wasn't there for April when she needed to be and did treat Drew or her new popular boyfriend Seth appropriately. I think she got really wrapped up in her own stuff, which is understandable but not necessarily endearing.
While I liked the whole idea of her using a blog to answer questions for people as part of the story, what I could not wrap my mind around how she would actually make money off of it. Who would pay  money for these answers that are easily free by googling or YouTubing them??
Also while there were complicated family issues –  her living with her dad and stepmom, who she doesn't really like, and not really hearing from her mom – I don't think they were properly explored or wrapped up at all. It seemed like there could have been so much more done with it all in a more meaningful way.
Overall, it was an ok book but could have really dived a bit deeper into some topics to beef it up. Still, it was quick and cute and could be perfect in the mood for something on the predictable side.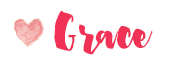 Related Posts