I received this book for free from Publisher via Netgalley in exchange for an honest review. This does not affect my opinion of the book or the content of my review.
How to Keep Rolling After a Fall

by Karole Cozzo
Published by Swoon Reads on August 2nd 2016
Genres: Contemporary, Young Adult
Pages: 256
Format: eARC
Source: Publisher via Netgalley
Goodreads

After a cyber bullying incident turns her life upside down, a handsome wheelchair rugby player shows a former mean girl that everyone deserves a second chance.
The party was at her house. The photos were posted to her Facebook account. That's all the evidence anyone needed to condemn Nikki Baylor for a cyberbullying incident that humiliated a classmate and nearly resulted in the girl's suicide. Now Nikki's been expelled from her old school, her friends have abandoned her, and even her own parents can't look her in the eye. With her plans for the future all but destroyed, Nikki resigns herself to being the girl everyone hates - almost as much as she hates herself. But then Nikki meets Pax, a spirited wheelchair rugby player who knows what it's like when one mistake completely shatters your life. Refusing to judge her because of her past, he shows her that everyone deserves a second chance... and everyone deserves to be loved.
Review
I read this book pretty early before its pub date mostly because I wanted something short for a long car ride I had. This seemed like it would work ok. Well, it worked PERFECT. Not only was did I have a 2 hour ride each way for my little trip but I was headed down by the Jersey Shore – where the book takes place. I am pretty sure it was meant to be!
After being involved in a cyber-bullying incident, Nikki is doing all the things she has to from the incident which includes community service, a new school, and counseling. When she meets Pax she finds someone who can look past the incident and get to know her without judging her. She finds out everyone deserves a second chance and to be loved.
First thing is yay for Jersey!! Love book that take place in my home state. I especially love a Jersey shore setting and a shoobie reference.
Second, I loved that this book was about the person who was the bully. I liked seeing what she went through and her feelings on the situation. I feel like we always get to see the bullied but this was different and I liked it. She was an easy character to like and root for despite the awful thing she took part in. I think she got what she did was completely awful and even if there were other people who were involved, she had to take responsibility for her own actions. Although sometimes she did feel sorry for herself I think that would be honest. I think you can still kind of feel bad for yourself on some level even if you were wrong. Regardless we get character growth with her and that is a huge plus in my book.
Also with all of this there was a definite parental presence in Nikki's life. Her mom was really involved, especially in making sure she was doing everything she needed to make up for her actions. Her dad was also around but distant because of what she did. I totally found this to be realistic. I could so see how a parent – either one – could kind of pull away out of disappointment for something their child did. Still there was improvements in their relationship, even if small, made throughout the story.
Then there is Pax. Oh, how I loved Pax. He was fun, funny, sweet and really pulls a lot of the best out of Nikki. Despite his condition, he is super optimistic but still a total realist as well. His good attitude was totally infectious – even through the pages to me, not just for Nikki. When things did get tough for Pax and it started to take a toll with him and Nikki it killed me because I loved them so much. I am happy to say there was a HEA that I was super on board with 🙂
Overall this is a quick fun read even if it has some tougher topics touched on. I loved it so much and cannot wait to go back and read How to Say I Love You Out Loud by Karole Cozzo!!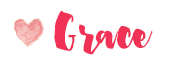 Related Posts