I received this book for free from Publisher via Netgalley in exchange for an honest review. This does not affect my opinion of the book or the content of my review.
Hotline

by Quinn Anderson
Published by Riptide Publishing on October 31st 2016
Genres: Contemporary, LGBT
Pages: 347
Format: eARC
Source: Publisher via Netgalley
Goodreads

Zack never intended to become a phone sex operator, but with half a college degree and a smart mouth, his options were limited. It helps that he has a knack for thinking on his feet and a willingness to roll with whatever his clients throw at him. Sure, he gets his fair share of creeps and unconventional requests, but it pays the bills, and he's in no danger of breaking his one rule: never fall for a client.
Until a man named "John" starts calling, and Zack finds himself interested in more than a paycheck. It's not just that John has money, or that his rumbling baritone drives Zack wild. He's everything Zack isn't: educated, poised, and in total control of his life.
A twist of fate brings them face-to-face, and now that they've seen each other—and spent an unforgettable night together—they can't go back to the way things were. A sex worker and a trust fund brat . . . It's like Romeo and Juliet, but with less stabbing and slightly fewer dick jokes. Hopefully they can pull off a more successful ending.
Review
Zach didn't mean to be a phone sex operator at all let alone for as long as he has ended up doing it. He know he has to follow one major rule – don't ever fall for a client. But when "John" starts calling he finds he is interested in more than justthe paycheck with this client. When they wind up meeting face to face things can't go back to the way they were but will it all work out for the best?
I mean the blurb totally got me with this one. Phone sex operater, m/m, poor/rich dynamic – I was intrigue to say the least. There were definitely a lot of high points but also some things that just didn't work for me.
Things I Liked
Zach. Zach was such a fun character. I loved his personality and his background that we got to see. He was an easy character to love and root for.
Zach's Friends. He has such amazing friends that were super supportive. We hd his friends from work and some from when he was in school to his older neighbors. They were all unique and added something to the story and could have used more of them really.
First Half. They first half was fun and fast. We had some of the phone sex stuff but also about Zach and his friends and family that I liked.
Writing and Pace. The writing was really easy to get into and the whole story moved along really well for the most part.
Things I Didn't Love
John. I wanted to like John, I did. To a certain extent I did but I would have loved a POV from him or some more depth to his character. We learn so much about Zach and not as much about John so I was less invested in him.
Their Relationship. Their was definitely chemistry and sexual chemistry for sure but something was missing. It was all so quick and I felt like beyond the sexual stuff it didn't feel as in-depth for the feeling they were supposed to have.
Second Half. SO much was focused on just John and Zach I missed the other people. Also the conflict was kind of silly and annoying.
Unfinished Business. I feel like in the first half some issues with Zach's family are brought up and then never addressed again. I would have loved to see more of that later in the book.
Overall it was a quick and fun read that I am glad I went for. I would definitely try another book by Quinn Anderson.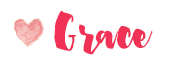 Related Posts