Him (Him #1)

by Sarina Bowen, Elle Kennedy
Published by Rennie Road Books on July 28th 2015
Genres: New Adult, Romance
Pages: 276
Format: ebook
Source: Purchased
Goodreads

They don't play for the same team. Or do they?
Jamie Canning has never been able to figure out how he lost his closest friend. Four years ago, his tattooed, wise-cracking, rule-breaking roommate cut him off without an explanation. So what if things got a little weird on the last night of hockey camp the summer they were eighteen? It was just a little drunken foolishness. Nobody died.
Ryan Wesley's biggest regret is coaxing his very straight friend into a bet that pushed the boundaries of their relationship. Now, with their college teams set to face off at the national championship, he'll finally get a chance to apologize. But all it takes is one look at his longtime crush, and the ache is stronger than ever.
Jamie has waited a long time for answers, but walks away with only more questions—can one night of sex ruin a friendship? If not, how about six more weeks of it? When Wesley turns up to coach alongside Jamie for one more hot summer at camp, Jamie has a few things to discover about his old friend...and a big one to learn about himself.
Warning: contains sexual situations, skinnydipping, shenanigans in an SUV and proof that coming out to your family on social media is a dicey proposition.
Review
How did I not I read this sooner?? It was fun, funny, sexy and I was unable to put it down.
Jamie and Wes went to hockey camp together growing up and were best friends – until they weren't. After years apart they run back into each other when both of their college teams reach the frozen four. Wes sees this as his opportunity to apologize for stop talking and Jamie hopes to get some answers.
God I loved Jamie and Wes. They were both so different but oh so good. Wes was the cocky, charming, flirty openly gay hockey player headed towards the NHL. Jamie was not only a great hockey player but also an amazing coach – which he did every summer at the camp he and Wes used to go to. He is understanding and easy going and also headed for the NHL. I have to say I loved them both but I think I loved Jamie a little bit more.
I loved that this wasn't only a romance but the story of Jamie learning about himself along the way. I loved watching both of them navigate their way with each other, with their futures and their families. There were some classic miscommunication issues but nothing too crazy or too infuriating. But there were also some super steamy sexy times as well.
This story was so much more than I thought it would be. It was also such a quick read with one of the best HEAs I can remember. It was my first NA M/M book and won't be the last. And I can guarantee that because I will most definitely be picking the sequel Us up sooner rather than later.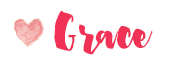 Related Posts