I received this book for free from Publisher via Netgalley in exchange for an honest review. This does not affect my opinion of the book or the content of my review.
Hidden Bodies (You, #2)

by Caroline Kepnes
Published by Atria/Emily Bestler Books on February 23rd 2016
Genres: Fiction, Suspense
Pages: 448
Format: eARC
Source: Publisher via Netgalley
Goodreads

In the compulsively readable follow-up to her widely acclaimed debut novel, You, Caroline Kepnes weaves a tale that Booklist calls "the love child of Holden Caulfield and Patrick Bateman."
Hidden Bodies marks the return of a voice that Stephen King described as original and hypnotic, and through the divisive and charmingly sociopathic character of Joe Goldberg, Kepnes satirizes and dissects our culture, blending suspense with scathing wit.
Joe Goldberg is no stranger to hiding bodies. In the past ten years, this thirty-something has buried four of them, collateral damage in his quest for love. Now he's heading west to Los Angeles, the city of second chances, determined to put his past behind him.
In Hollywood, Joe blends in effortlessly with the other young upstarts. He eats guac, works in a bookstore, and flirts with a journalist neighbor. But while others seem fixated on their own reflections, Joe can't stop looking over his shoulder. The problem with hidden bodies is that they don't always stay that way. They re-emerge, like dark thoughts, multiplying and threatening to destroy what Joe wants most: truelove. And when he finds it in a darkened room in Soho House, he's more desperate than ever to keep his secrets buried. He doesn't want to hurt his new girlfriend—he wants to be with her forever. But if she ever finds out what he's done, he may not have a choice...
Review
HE'S BACK!! That's right. Your and my favorite stalker murderer is back and you could say better than ever. Is it weird I have an attachment to this guy and his sick brain?? Probably but it is what it is. So let's talk about Joe's latest crazy hijinks!
We pick up where You left off with Joe meeting Amy in his bookstore. They are happy together. She seems to be a better fit than Beck ever was for him. Until she screws him over and disappears. I almost feel bad for him for not seeing through Amy and her intentions. He gets so wrapped up in how in love they are and how perfect she is for him, that he loses focus. Notice I said almost because let's not forget he is crazy and not a good person! Not one to be had, Joe devices a plan to get back at Amy and heads to L.A.
From there we get back to our normal Joe antics. You know – stalking, sex, murder, him telling us how messed up everyone else is and how right he is about everything. The L.A. cast of characters was pretty extensive but all added to the story. Because there were more people woven into his life this time I felt like this might be trouble for Joe. But Joe is Joe and he always seems to have an answer or solution to everything.
And I was so happy Joe found love yet again. Yup I was happy for him. Do you see how manipulative this book is people??? I root for the psychopath!!
Events from the first book were interwoven and resurfaced in Hidden Bodies. I liked how the everything kind of came full circle and was addressed. It did feel a little long to me though. Like there was a little too much that happened  or it all took too long. Not sure but something. Also, I am undecided on the ending. Is this it for this series? The ending left if where I can see us having more Joe in out future. And that would be just fine with me.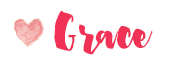 Related Posts