I received this book for free from Author through Caffeinated Virtual Assistant in exchange for an honest review. This does not affect my opinion of the book or the content of my review.
Her Sister's Shoes

by Ashley Farley
on June 24th 2015
Genres: Family, Fiction
Format: eARC
Source: Author through Caffeinated Virtual Assistant
Buy on Amazon
Goodreads

Set in the South Carolina Lowcountry and packed with Southern charm and memorable characters, Her Sister's Shoes is the story of three sisters—Samantha, Jackie, and Faith—who struggle to balance the demands of career and family while remaining true to themselves.

Samantha Sweeney has always been the glue that holds her family together, their go-to girl for love and support. When an ATV accident leaves her teenage son in a wheelchair, she loses her carefully constructed self-control.

In the after-gloom of her dreaded fiftieth birthday and the discovery of her husband's infidelity, Jackie realizes she must reconnect with her former self to find the happiness she needs to move forward.

Faith lacks the courage to stand up to her abusive husband. She turns to her sisters for help, placing all their lives at risk.

In the midst of their individual challenges, the Sweeney sisters must cope with their mother's mental decline. Is Lovie in the early stages of Alzheimer's, or is her odd behavior normal for a woman her age? No one, including Lovie, understands her obsession with a rusty key she wears around her neck.

For fans of Elin Hildebrand, Her Sister's Shoes is a contemporary women's novel that explores and proves the healing power of family.
Review
Her Sister's Shoes has three sisters, lots of drama and a dreamy coastal setting. Jackie, Sam and Faith all still live in their coastal Carolina town, two of them working for the family fish market business and the other in high-end design.The matriarch of the family, Lovey, is still working hard although we see the sisters have some concerns about their aging mother. On top of this each sister is dealing with their own set of issues. Jackie the oldest is having marriage issues. Sam is working with her son who is in a wheelchair after an accident that killed his  best friend. Faith is dealing with a dirtbag of a husband. The sisters are also doing a renovation of the family business and hope the locals take to it. All of their personal problems, issues with the business, their mother's declining mental state and tension with each other are worked through in this wonderful family based book.
Jackie is the eldest sister. She comes off as what one might say a GIANT bitch. She is icy, stuck up, selfish, preoccupied and can't see her own faults. It is safe to say she wasn't my favorite. For about 80% of the book she was working her way onto my least favorite characters list. But thank the lord she had some sense knocked into her and BOOM character growth.
Sam is the middle sister. She is the glue in this trio – the strong one, problem solver. She runs the family business, looks after her mother quite a bit and is taking care of her college-aged son who is in a wheelchair but trying to learn to walk again. It is clear that she has too much going on and it eventually catches up to her. We also get treated to a little romance with Sam, which is very sweet. Sam is one of those characters I think is really easy to like. She is always putting others first and wants the best for everyone.
Faith is the youngest. She has a young daughter and a disgusting husband. He is out of work, drinks too much and has sleazy friends. WINNER. Things get out of hand between the two and Faith finds herself leaning on Sam. From the beginning, you can tell Faith is the baby. She is quieter and definitely defers to her sisters, as well as other people in general.
On of my favorite plots in the book revolved around Sam and her son Jamie. Jamie was in a bad place after his accident where he lost his best friend and his own ability to walk. He was blaming himself and was  having a hard time moving on. I just loved to watch Sam be there for her son in every possible way even as she failed. Maybe its being a mom now, but I was just so emotional about their interactions and her feelings about her son and her parenting abilities. I think it was done very well.
Also, we got treated to Lovey, the sisters mother. She and her husband worked hard to start their business and she continues to work hard as she gets older. When the renovations are going on it is the first time she isn't working and this definitely takes a toll on her. Without her routine she loses a little of her mental capabilities. It is really sad but does cause fo a few humorous moments as well.
My only complaint is that there is just so much drama going on in this family and it just gets  tied up so perfectly it is a little unbelievable. This didn't really impact my enjoyment of the book though. I was just like really??
I love me a story centering on family and this did just that. While there was a little bit of romance, it was a side plot that didn't take over the story. It delved into a lot of topics between the sisters and I think they were all done fairly well. This was a really easy, quick read that was super enjoyable.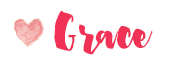 Related Posts