I received this book for free from Publisher via Netgalley in exchange for an honest review. This does not affect my opinion of the book or the content of my review.
Her Darkest Nightmare (The Evelyn Talbot Chronicles, #1)

by Brenda Novak
Published by St. Martin's Paperbacks on August 30th 2016
Genres: Fiction, Suspense
Pages: 432
Format: eARC
Source: Publisher via Netgalley
Goodreads

First in an electrifying new series from New York Times bestselling author Brenda Novak
THE HUNT FOR A SERIAL KILLER Evelyn Talbot knows that a psychopath can look perfectly normal. She was only sixteen when her own boyfriend Jasper imprisoned and tortured her—and left her for dead. Now an eminent psychiatrist who specializes in the criminal mind, Evelyn is the force behind Hanover House, a maximum-security facility located in a small Alaskan town. Her job puts her at odds with Sergeant Amarok, who is convinced that Hanover is a threat to his community…even as his attraction to beautiful Evelyn threatens to tear his world apart. BEGINS WITH AN ESCAPE FROM HER PAST Then, just as the bitter Alaskan winter cuts both town and prison off from the outside world, the mutilated body of a local woman turns up. For Amarok, this is the final proof he needs: Hanover has to go. Evelyn, though, has reason to fear that the crime is a personal message to her—the first sign that the killer who haunts her dreams has found her again. . .and that the life she has so carefully rebuilt will never be the same…
Review
Last year I read Hanover House, which was a prequel novella to this series, and really enjoyed it. I was so excited to finally see the first book in the series was going to be released and couldn't snatch it up any quicker. Here we have Evelyn, a psychiatrist, working at the Hanover House, a maximum-security facility for psychopaths that has been open for 3 months, when a murder of a local woman is discovered. Does it have anything to do with Hanover House??
I was excited to be back in Alaska with Evelyn, Amarok (the hunky younger state trooper) and some psychopaths. Not only was I expecting a good suspenseful story but also some sort of romance between Evelyn and Amarok  to develop. I did get both but not sure I was entirely happy with either.
Suspenseful Aspect
So for this side of the story I thought the set up was well with who was murdered, how we found them and how they related back to Evelyn and Hanover House. I will say that I was constantly guessing as to who was behind it, who was telling the truth, who to trust. I loved the dynamic between Evelyn and her staff at the facility and also the inmates. She was able to handle herself so professionally while all the craziness was going on. Still she had to decide which people to trust and if any of the inmates had information or if the facility had nothing to do with it.
What I missed a lot in this from the prequel was the point of view of the killer. We got to see so much through that point of view in the prequel I was expecting the same thing here. We did get one (maybe two, I can't remember) sections from that POV but I don't think it worked and looking back I don't think it made sense for me. I really hope going forward in the series that use that POV more.
Romantic Aspect
We get to see Evelyn and Amarok navigate their way into some sort of romantic relationship in the book. I really love Amarok. He is just a great strong male character who is willing to work with Evelyn and her past and how it affects her. The scenes they had together were always done well and sometimes really sexy. My complaint here is there were times it got repetitive with Evelyn pushing him away – especially because he was younger. I could have done without so much back and forth on the same tired subject.
Overall, it was still a solid first book in a series. I would have loved the pace to move a little quicker, especially towards the beginning. With how it ended I am looking forward to book two in the series.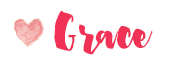 Related Posts