I received this book for free from Publisher via Netgalley in exchange for an honest review. This does not affect my opinion of the book or the content of my review.
Hello?

by Liza M. Wiemer
Published by Spencer Hill Contemporary on November 10th 2015
Genres: Young Adult
Pages: 400
Format: eARC
Source: Publisher via Netgalley
Goodreads

One HELLO? can change a life. One HELLO? can save a life.
Tricia: A girl struggling to find her way after her beloved grandma's death.Emerson: A guy who lives his life to fulfill promises, real and hypothetical.Angie: A girl with secrets she can only express through poetry.Brenda: An actress and screenplay writer afraid to confront her past.Brian: A potter who sets aside his life for Tricia, to the detriment of both.
Linked and transformed by one phone call, Hello? weaves together these five Wisconsin teens' stories into a compelling narrative of friendship and family, loss and love, heartbreak and healing, serendipity, and ultimately hope.
Told from all five viewpoints: narration (Tricia), narration (Emerson), free verse poetry (Angie), screenplay format (Brenda), narration and drawings (Brian).
Review
This book. THIS BOOK. So many feelings!
We have the story of five Wisconsin teens that are all somehow connected. Tricia is dealing with the loss of her grandmother. Brian is trying to be there for Tricia but losing himself in the process. Emerson is on a quest to be perfect but his past keeps haunting him. Angie is lost in the lies. Brenda struggles with the secret she has been keeping for years. This is a perfectly constructed story dealing grief, hurt, trauma from the past, relationships of all kinds, and finding your way to the positive things and the future. I don't want to say too much more as it is best to just read it, I will give five reasons to read this:
The writing is wonderful. Each POV is very distinct. While Tricia and Emerson were in normal first person narrative. Brian's was the same with the addition of drawings, as he is an artist (pottery). Brenda's POV is in the form of a screenplay which I loved. Angie's is written as poetry. I loved that there were different formats. It really helped to get a sense of each character and relate to them on a deeper level.
Setting. I am such a sucker for a well written and beautiful setting. Wisconsin on Lake Michigan sounded gorgeous and made me want to be there with them. Especially at Tricia's lighthouse.
It dealt with a lot of tough issues. One of them, as noted in the blurb, was the death of Tricia's grandma. Still, everyone is dealing with something. Some are more severe than others, but each was affected deeply. I think it was handled well and realistically.
So many feelings. I guess because of all the issues going on but also because I was so invested in the characters I was just feeling a lot of emotions during this one. I really felt with them and was just rooting for each of the five.
Lastly, I was happy it that when it ended it was all moving in a good direction for all of the characters. Not everything was super neat or easy, it was all just generally positive and made you feel they all had hope for the future.
Sorry if that was kind of vague but it really is best to not know too much. It is just a beautiful story, five stories really, woven together so seamlessly. It really brought out a range of emotions for me but love how it felt like it ended with a feeling of hope for all of the characters.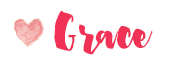 Related Posts