I received this book for free from Publisher via Netgalley in exchange for an honest review. This does not affect my opinion of the book or the content of my review.
Hello, Goodbye, And Everything In Between

by Jennifer E. Smith
Published by Headline on September 1st 2015
Genres: Young Adult
Pages: 352
Format: eARC
Source: Publisher via Netgalley
Buy on Amazon
Goodreads

One night. A life-changing decision. And a list...
Of course Clare made a list. She creates lists for everything. That's just how she is.
But tonight is Clare and Aidan's last night before college and this list will decide their future, together or apart.
It takes them on a rollercoaster ride through their past - from the first hello in science class to the first conversation at a pizza joint, their first kiss at the beach and their first dance in a darkened gymnasium - all the way up to tonight.
A night of laughs, fresh hurts, last-minute kisses and an inevitable goodbye.
But will it be goodbye forever or goodbye for now?
Review
Clare and Aiden are an adorable couple who have been together for two years and about to head to opposite coasts for college. Tomorrow. We see them on their last night, which Clare has planned out, reliving certain moments from their relationship. Along the way they meet up and say goodbye to various friends, places and moments they have shared and to each other. Will this be their final goodbye though??
I loved the premise here. I mean I am years out of high school but I can remember that time well. Especially having a boyfriend and going to different schools that were far away. To stay together or break up. That is always the question right?
Clare is a very planned, rational, thought out person. She looks at all sides of situation and makes a decision. She has planned this night to be perfect and a foolproof way to know what to do about their relationship. I was pretty sure the whole time she knew what she was going to do regardless. I will say, despite how planned she was she did go with the flow as the night went on so it didn't make her unlikable or anything.
"Maybe the world isn't full of signs so much as it's full of people trying to use whatever evidence they can find to convince themselves of what they hope to be true."*
I cannot stress how much I loved Aidan. He was such a romantic and fun guy. He was sweet and patient. Even with dealing with parents who were disappointed in him mostly because he didn't get into Harvard. You can see the difference in him when he is talking about or around his family. I felt really bad for him that he had to deal with that. You could also see how much he really loved Clare.
The supporting cast in this was pretty good too. Clare's parents were awesome. They were super in love, supportive of their daughter and seemed to trust her. Their best friends, Stella and Scotty, were funny and seemed like good friends. Stella and Clare's friendship seemed especially real. During the summer, they had somewhat grown distant with Clare focusing so much on what she would do with Aidan and not even paying attention to Stella or what was going on with her. Despite that they are really good friends and deal with it before they leave for college. The whole thing definitely seemed like something that would happen, especially with girls.
The story is told in third person. Each chapter is a stop number, a place and a time. The set up of it was cute and followed the theme of the list well. I loved that it all took place in one night. It was fairly fast paced  and I got through it quickly. Plus that cover!!
The book started out really strong for me. Somewhere in the middle I was kind of eh on it. I think Clare started to bother me with her list and attitude towards Aidan. But it got back on track and I absolutely adored the ending. This was my first book by Jennifer E. Smith and I will definitely be checking out her others now.
*Quote taken from advanced copy and may be different in final copy.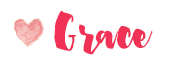 Related Posts