Heart-Shaped Hack (Kate and Ian, #1)

by Tracey Garvis-Graves
on January 1st 1970
Genres: Contemporary, Romance
Pages: 340
Source: Won
Goodreads

When Kate Watts abandoned her law career to open a food pantry in Northeast Minneapolis, she never dreamed it would be this difficult. Facing the heartbreaking prospect of turning hungry people away, she is grateful for the anonymous donations that begin appearing at the end of each month. Determined to identify and thank her secret benefactor, she launches a plan and catches Ian —a charismatic hacker with a Robin Hood complex—in the act.
Ian intrigues Kate in a way no man ever has. But after learning he's snooped around on her personal computer, she demands retribution. Impressed with her tolerance and captivated by her spirit, he complies and begins to slowly charm his way past her defenses. Time spent with Ian is never boring, and Kate soon finds herself falling for the mysterious hacker.
But Ian has enemies and they're growing restless. In the hacking world, exploiting a target's weakness is paramount, and no price is too high to stop an attack. And when Kate learns exactly how much Ian has paid, she'll discover just how strong her love is for the man who has hacked his way into her heart.
Review
Kate Watts is a lawyer turned food pantry runner who is struggling to keep up with donations. When she get an anonymous donation that helps keep the pantry afloat he is determined to find out who this mystery man is. Who she finds is Ian, a modern day hacker Robin Hood. While initially put off my his snooping hacker ways she starts to fall for him. But being a hacker can mean having enemies which Kate will find out.
I will say right off the bat I was kind of in love with this book. I loved Kate and Ian and their banter. I mean the banter was pretty epic. Ian was sort of cocky but charming. Kate was funny and a strong determined woman. I was surprised at how easily she let go the fact that he used his hacker ways to kind of cyber spy on her. That would creep me out way more than it did her. Still the two of them together were great for me and I couldn't wait to see where the story took them.
Except it kind of didn't really go anywhere. The middle really was quite boring for me. I mean don't get me wrong I don't want tons of unnecessary drama but I wanted something. I liked following their relationship but it was the same thing over and over. Then the drama did hit and it was really predictable. Like I called it all – and I never do that. The HEA was very cute and I did like that part though very tidy.
While this wasn't my favorite, I loved Kate and Ian (and their banter)  a LOT and will definitely be continuing with the series to see what else is in store for them.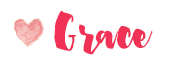 Related Posts