I received this book for free from Publisher via Netgalley in exchange for an honest review. This does not affect my opinion of the book or the content of my review.
He Will Be My Ruin

by K.A. Tucker
Published by Atria Books on February 2nd 2016
Genres: Suspense
Format: eARC
Source: Publisher via Netgalley
Goodreads

The USA TODAY bestselling author of the Ten Tiny Breaths and Burying Water series makes her romantic thriller debut with this heartpounding story of a young woman determined to find justice after her best friend's death, a story pulsing with the "intense, hot, emotional" (Colleen Hoover) writing that exhilarates her legions of fans.
Twenty-eight-year-old Maggie Sparkes arrives in New York City to pack up what's left of her best friend's belongings after a suicide that has left everyone stunned. The police have deemed the evidence conclusive: Celine got into bed, downed a bottle of Xanax and a handle of Maker's Mark, and never woke up. But when Maggie discovers secrets in the childhood lock box hidden in Celine's apartment, she begins asking questions. Questions about the man Celine fell in love with. The man she never told anyone about, not even Maggie. The man who Celine herself claimed would be her ruin.
On the hunt for answers that will force the police to reopen the case, Maggie uncovers more than she bargained for about Celine's private life—and inadvertently puts herself on the radar of a killer who will stop at nothing to keep his crimes undiscovered.
Review
Maggie's best friend Celine has died. Suicide to be specific. Maggie goes to New York to help get Celine's stuff cleared out and all her antiques she collected sold off. She still can't shake the feeling that something doesn't add up or believe that Celine would actually kill herself. Secrets come out, lies uncovered and shocking truths revealed as Maggie tries to piece the puzzle together.
Words. I don't have any. This book just stole them all from me. It was so damn good I can't take it. Still, I will attempt to write some sort of coherent review. Attempt is the key word there.
Maggie is an awesome character. She is strong, stubborn and determined. This applies to her own life and now to the situation with Celine. This doesn't mean she doesn't have some flaws or make some poor choices at times. She was an easy character to root for and root for her I did.
There is a pretty large cast of characters in this one. You have the nosy neighbor Ruby, building super Grady, Celine's friend from school, Celine's mystery man, the detective from her case, a PI hired by Maggie and so on. So yeah there is a lot but still never felt overwhelming or confusing. I have to say that Ruby was my favorite. She was nosy but like nosy little old ladies are she was full of useful information. Plus, she was sweet and often quite funny.
This book had no shortage of twists, turns and surprises. Just when I thought I knew who did "it" or what was going on I was wrong. Then wrong again. And again. See a pattern?? I love to feel like I can't quite pin a story down in a book like this and here it was perfect.
The ending was insane. I will say you start towards the end, then go back to the whole story and come back to where you started. And I totally forgot all about it because I was so engrossed in the book. Then it snuck back up on me and shocked me to no end. Love when an ending is super strong.
I haven't been sucked into a book like I have with this one in a long time. It took a little over a day but I couldn't do anything else but finish it. A page turner is an understatement here. It was told in first person by Maggie with some flashbacks to Celine in first person to fill in some gaps. I loved the flashbacks because it really helped to see and connect more to Celine and her story.
This was my first book by K.A. Tucker. I actually own two by her just haven't gotten to them yet. Well, that will absolutely change now. If you love a suspenseful read that will turn you upside down, bring a little bit of romance and heat and also still get some lighter moments – you need to pick this one up and get lost in it.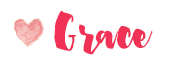 Related Posts