I received this book for free from Publisher via Netgalley in exchange for an honest review. This does not affect my opinion of the book or the content of my review.
Has To Be Love

by Jolene Perry
Published by Open Road Media on September 15th 2015
Genres: Young Adult
Pages: 272
Format: eARC
Source: Publisher via Netgalley
Buy on Amazon
Goodreads

Years ago, Clara survived a vicious bear attack. She's used to getting sympathetic looks around town, but meeting strangers is a different story. Yet her dreams go far beyond Knik, Alaska, and now she's got a secret that's both thrilling and terrifying—an acceptance letter from Columbia University. But it turns out her scars aren't as fixable as she hoped, and when her boyfriend begins to press for a forever commitment, she has second thoughts about New York. Then Rhodes, a student teacher in her English class, forces her to acknowledge her writing talent, and everything becomes even more confusing—especially with the feelings she's starting to have about him. Now all Clara wants to do is hide from the tough choices she has to make. When her world comes crashing down around her, Clara has to confront her problems and find her way to a decision. Will she choose the life of her dreams or the life that someone she loves has chosen? Which choice is scarier?
Review
Clara lives in Alaska with her dad. Her mom had died years earlier during a bear attack which also severely scarred Clara. Clara has to live with these scars on her face and back and they serve as constant reminders of her mom. She is also super self-conscious about them and is resigned to staying in her small town to avoid having to meet new people and deal with the uncomfortableness her scars make people feel. She also has a boyfriend Elias who is also set to stay in the small town and be part of the family business. Except she has dreams of being a writer and going to Columbia like her mother – and she got accepted. When a new student teacher – who just so happens to be from Columbia – comes to town everything turns upside down for Clara.
Things I loved:
Alaska. The setting is in Alaska and I love it. I haven't read a book that takes place there and I liked the different things it brought up – how it stays light/dark for longer periods of time, how they get around, what normal conveniences I normally take for granted that they don't have close by.
Listening to Yourself. A strong theme I noticed was really listening to yourself and doing what you think is right. Even if it's testing certain boundaries. I felt that in the end Clara found her way and even though she was confused (on a lot of things) for a while she  really did what she thought was right, even if she made mistakes along the way.
Bookworm. YAY for bookworms and writers. Clara wanted to be a writer and was always reading. She went to the bookstore as much as she could.
"Sometimes the bookstore feels as much like church as church"*
Her Dad. He was so sweet and supportive of Clare. He seemed to be trying really hard to get the single parent thing right.
Elias. He was perfect. Maybe too perfect. Still his sweetness won me over. He loved Clara so much. I think he always wanted the best for her and it was Clara making too many assumptions about their relationship.
Ending. For a while, I wasn't sure how I felt about the book or where it was going but I liked where it ended up.
Things I disliked:
Love Triangle. Ugh. I mean I saw it coming. But a student teacher. So wrong. For a while I even liked him so I was like this isn't that bad. Then I was eh on him. Then I was done with him. Clara also made me mad with handling both of the guys.
Clara Indecision/Noncommunication. I really wished she would have talked to people more about what she was feeling. She did tell her best friend but never the people she actually needed to talk to like her dad or Elias. I feel like if she could have opened up more things wouldn't have gotten so away from her the way they did.
There were also some religious overtones in the book that came up which wasn't a positive or negative for me just kind of there. It was an easy read and went really quick. I liked it but wasn't sure how much because of my dislikes – which were of the bigger variety. I think it was somewhere between a 3 and a 4 but would recommend for people who like a YA book with lessons learned and an MC who finds their way.
*Quote taken from advanced copy which may not end up in final copy.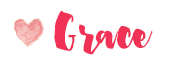 Related Posts