I received this book for free from Publisher via Netgalley in exchange for an honest review. This does not affect my opinion of the book or the content of my review.
Hanover House

by Brenda Novak
on September 1st 2015
Genres: Fiction, Thrillers, Suspense
Pages: 230
Format: eARC
Source: Publisher via Netgalley
Buy on Amazon
Goodreads

Welcome to Hanover House….
Psychiatrist Evelyn Talbot has dedicated her life to solving the mysteries of the antisocial mind. Why do psychopaths act as they do? How do they come to be? Why don't they feel any remorse for the suffering they cause? And are there better ways of spotting and stopping them?
After having been kidnapped, tortured and left for dead when she was just a teenager—by her high school boyfriend—she's determined to understand how someone she trusted so much could turn on her. So she's established a revolutionary new medical health center in the remote town of Hilltop, Alaska, where she studies the worst of the worst.
But not everyone in Hilltop is excited to have Hanover House and its many serial killers in the area. Alaskan State Trooper, Sergeant Amarok, is one of them. And yet he can't help feeling bad about what Evelyn has been through. He's even attracted to her. Which is partly why he worries.
He knows what could happen if only one little thing goes wrong...
Review
This is a novella that is a prequel to a series that will be coming out next year. We meet Evelyn Talbot, a psychiatrist who will be running a new facility, Hanover House,  where she will study the worst of the worst serial killers. Her obsession started when her best friends were killed and she was left for dead by her then high school boyfriend. No one has ever caught him and she hopes her work will make a difference. The people of Hilltop, Alaska, where Hanover House will be built, are less than thrilled to have a bunch of serial killers in their town. While Evelyn is there to check on the site and try to win over the town she becomes friendly with an Alaska State Trooper. Also, while she is there she has some weird things start to happen to her. She is worried that her past may have caught up to her.
I liked this as a start to a new thriller/suspense series. We see Evelyn, who has lived through the unthinkable, going to Alaska to work with crazed killers. She is super smart, driven a bit uptight and cautious (understandably). We do get to see her interact with one of the potential inmates of the Hanover House which was interesting to see. There is also the start of a romance between her and the Alaskan Trooper, Amarok. I loved this so much because she is the older woman here. He was also very sweet and protective of her.  The big thing that gets introduced is her ex-boyfriend and attempted murderer who has resurfaced in her life.
The story was told in third person but we got perspectives from Evelyn and her ex-boyfriend. There was definitely suspense and enough set up to keep me interested until next year. Can't wait to see where this story goes!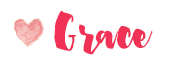 Related Posts