I received this book for free from Publisher in exchange for an honest review. This does not affect my opinion of the book or the content of my review.
Half Bad (The Half Bad Trilogy, #1)

by Sally Green
Published by Viking Books for Young Readers on March 4th 2014
Genres: Fantasy, Young Adult
Pages: 394
Format: Paperback
Source: Publisher
Goodreads

Wanted by no one.Hunted by everyone.
Sixteen-year-old Nathan lives in a cage: beaten, shackled, trained to kill. In a modern-day England where two warring factions of witches live amongst humans, Nathan is an abomination, the illegitimate son of the world's most terrifying and violent witch, Marcus. Nathan's only hope for survival is to escape his captors, track down Marcus, and receive the three gifts that will bring him into his own magical powers—before it's too late. But how can Nathan find his father when there is no one safe to trust, not even family, not even the girl he loves?
Half Bad is an international sensation and the start of a brilliant trilogy: a gripping tale of alienation and the indomitable will to survive.
Review
Nathan is a half code. Half white witch, half black witch. His father is the baddest, most feared black witch alive. He lives with his siblings and grandmother and the older he gets the more obvious that he is different from them. After getting being held captive, Nathan is on the run and close to his birthday where he needs to receive three gifts to gain his magical powers or face possible death. Will he find his father in time?
I will admit this started so slow for me. I was lost at first to what the heck was going on. I feel like I was thrown in the middle of something and couldn't quite grasp what was going on. Then it kind of went back a bit and started from an earlier point and I was able to catch up and catch on.
WITCHES!! Ok so I kind of love witches but actually haven't read many books involving them. Also, I had no idea what this book was about when I picked it up so yay for happy surprises. I found the whole hidden amongst the normal folk a great aspect. Also, the hierarchy within their society and the designations of white witches who are the good ones, black witches who are the bad ones and various "half codes" was super interesting.
I enjoyed all the different characters throughout the story. Nathan is interesting and complex. His brother is patient and protects him. His grandmother tries her best to shield him from harm and scrutiny. Along his journey to escape his eventual capture, he meets Gabriel. He may be my favorite character of all. And from where this left off I think the next book will have more Gabriel (maybe??). I also eagerly anticipated Nathan's father Marcus throughout. There was a bit of a romance between Nathan and a white witch. Still, I think the relationship between Nathan and Gabriel was by far more interesting.
So even though it started a little shaky for me at first, I was fully invested around the half way mark. I needed to know what was going on and what Nathan was going to do. I am left needing to pick up Half Wild sooner rather than later so I can know more. Then I am excited that Half Lost is due out right around the corner. If you don't mind a little slower fantasy story I would definitely recommend this one.
---
Giveaway
Win the complete Half Bad series (Half Bad, Half Wild, and Half Lost) and a Penguin Teen tote bag (US only, 13 and older only)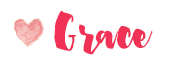 Related Posts