Goose

by Dawn O'Porter
Published by Abrams on September 8th 2015
Genres: Young Adult, Friendship
Pages: 256
Format: eARC
Source: Publisher via Netgalley
Goodreads

Best friends Renée and Flo have been inseparable for years. But now, as high school graduation looms, the girls rock-solid friendship is beginning to show cracks. Flo has her heart set on going to university, with Renée right by her side, but all Renée wants is to stop going to school as soon as possible. To distract themselves from the inevitable and frightening future, Renée gets swept up in a romance with an older man, while Flo starts attending a church group. With such different paths and views on life, the girls start to worry that it isn t just high school that s ending but also their friendship. Told through alternating perspectives in a gritty, poignant, and hilarious voice, Goose will appeal to fans of Rainbow Rowell, Louise Rennison, and Lauren Myracle.
Review
Goose is the follow up to Paper Airplanes by Dawn O'Porter. I haven't read Paper Airplanes but that didn't seem to be a problem as Goose could stand on its own. There was enough background given throughout the book to not feel lost.
Goose follows the friendship of Renee and Flo who  live on Guernsey  and are in their last year of high school. Flo has it all planned that they will take their exams go to uni and polytechnic in the same town and get an apartment together. Unfortunately, Renee isn't too keen on this. She doesn't want to do more schooling and isn't sure exactly what she wants. They are quite the opposites but best friends regardless. When Flo turns to religion and gets a boyfriend and Renee also starts seeing someone the two drift apart. Wes ee them struggle to find their way in the friendship before they have to move onto the future.
This one wound up being middle of the road for me. There were things I liked and some I ddin't.
Things I Liked
Friendship focus. I am always in for a good friendship story. These two definitely had their ups and downs but truly cared for each other. Sometimes I don't think they knew how to show it though. I think a lot of their struggles were honest ones and were very believable.
Quirky. The whole story and characters were a bit quirky which I love. These two girls were somewhat like outcasts/loners who did their own thing. Some of the plot lines were a little weird but interesting.
Spice Girls. That's right. They talk about listening to the Spice Girls a lot. Little secret: I loved the Spice Girls back in the day. So a little nostalgia for me is always a plus.
Overcoming Issues: Both girls seemed to get past some things they were holding onto and showed some character development which was nice.
Things I Didn't Like So Much
Crass: Now this doesn't actually bother me – crass language and what not. But sometimes it seemed like it didn't need to be there and was more of gimmick to it. I am sure it wasn't meant to be but that's how it came off to me.
Lots Going On: For a shorter book I felt there was a lot of stuff fit into it. Not all of it felt like it fit or was well placed. Somethings just felt a little off to me.
Lack of Connection: I wasn't super invested in either Flo or Renee. They were fine but I just was eh on them. Quite honestly I was more intrigued with Renee's aunt's story.
Overall this was a really quick and easy read. I liked it well enough and glad it focused on friendships.  I am intrigued about the first book though as I have heard good things after I found out this was the second in the series.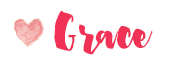 Related Posts