I received this book for free from Publisher via Netgalley in exchange for an honest review. This does not affect my opinion of the book or the content of my review.
Girls Who Travel

by Nicole Trilivas
Published by Berkley on December 1st 2015
Genres: Contemporary
Pages: 336
Format: eARC
Source: Publisher via Netgalley
Goodreads

A hilarious, deftly written debut novel about a woman whose wanderlust is about to show her that sometimes you don't have to travel very far to become the person you want to be…
There are many reasons women shouldn't travel alone. But as foul-mouthed, sweet-toothed Kika Shores knows, there are many more reasons why they should. After all, most women want a lot more out of life than just having fun. Kika, for one, wants to experience the world.
But ever since she returned from her yearlong backpacking tour, she's been steeped in misery, battling rush hour with all the other suits. Getting back on the road is all she wants. So when she's offered a nanny job in London – the land of Cadbury Cream Eggs – she's happy at the prospect of going back overseas and getting paid for it. But as she's about to discover, the most exhilarating adventures can happen when you stay in one place…
Wise, witty, and hilarious, Girls Who Travel is an unforgettable novel about the highs and lows of getting what you want—and how it's the things you least expect that can change your life.
Review
Kika Shores is a traveler. She loves to go all over, discover new places and experiences and live day by day. That is why she is helplessly failing at her life at home in Long Island. She is doing a half-assed job at her current place of employment, not saving any money like she hoped and desperately missing Lochlan – the boy she met traveling. This is all set to change when she gets a call to nanny over in London. Will Kika be able to get it all together for long enough to save money to get on the road again?
At first, Kika worried me. I was reading and thinking oh god am I too old to connect with her (She was 23 or around there). She seemed liked she felt above it all. Especially her job. But thankfully she had way more depth and we got to see some wonderful growth of her character throughout. I did like that she was outspoken and a little sassy. The best part of Kika though was if she loved or cared for you, she did so wholly. She would do anything for you.
There were two love interests but I wouldn't really call it a triangle because of how it was set up. She hadn't seen Lochlan, from her travels, since they parted a year ago. They also weren't actually a couple when they parted but there was a deep connection and they still spoke regularly. When she moves to London she meets someone new. This will turn everything she thought she knew and felt all out of whack.
Besides the romance aspect, there were lovely side-plots involving the girls she nannied for as well the relationship she strikes up with the person who cleans the house she is staying at. This is where we get to see Kika be caring and selfless and really put her priorities in order. I am also happy to report that she had a really great relationship with her mother. She was supportive without being overbearing.
This was a really quick read and I didn't really want to put it down. I do wish there was more about her travels or traveling in general but we did get snippets in forms of memories. Plus, I can never complain for London as a setting. Overall, I thought it was a great book for that weird time in one's life when you start to try and put things in some sort of order. I felt like we got to take that journey with Kika and was happy to see where she was going.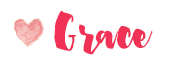 Related Posts