I received this book for free from Publisher via Netgalley in exchange for an honest review. This does not affect my opinion of the book or the content of my review.
Girl Last Seen

by Heather Anastasiu, Anne Greenwood Brown
Published by Aw Teen on March 1st 2016
Genres: Contemporary, Young Adult
Pages: 272
Format: eARC
Source: Publisher via Netgalley
Goodreads

Kadence Mulligan's star was rising. She and her best friend, Lauren DeSanto, watched their songs go viral on YouTube, then she launched a solo career when a nasty throat infection paralyzed Lauren's vocal chords. Everyone knows Lauren and Kadence had a major falling-out over Kady's boyfriend. But Lauren knows how deceptive Kadence could be sometimes. And nobody believes Lauren when she claims she had nothing to do with the disappearance. Or the blood evidence As the town and local media condemns Lauren, she realizes the only way to clear her name is to discover the truth herself. Lauren slowly unravels the twisted life of Kadence Mulligan and sees that there was more to her than she ever knew. But will she realize she's unknowingly playing a part in an elaborate game to cover up a crime before it's too late?"
Review
Kadence and Lauren are best friends. Well were. The two were a Youtube sensation singing and playing their guitars. That is until Lauren can't use her voice or play guitar anymore. From there Kadence goes solo in her career. When Kadence goes missing, Lauren quickly becomes a suspect officially and in the court of popular opinion. As this is going, Lauren's old best friend Jude shows up to be there for her and help her figure out who really did do this Kadence. But does he have something to hide? Do they all?
The book told through a series of different perspectives. We get the story from Lauren and Jude primarily as well as some police interview sessions with Mason, Kadence's boyfriend and video footage of Kadence on her laptop. I really thought the different viewpoints and styles here worked for this story. Even with the different perspectives, I felt it hard to determine who if anyone was being truthful or what they were all holding back. Here is a quick rundown of them all.
Lauren was someone who I could understand. She was awkward, reacted oddly to situations, was comfortable following and being the lesser person in a best friendship. All of this is something I get completely. She was also a little lost after having damage to her voice and not able to sing or play guitar anymore. On top of that, Lauren and Kadence weren't really talking so it just added to her general feeling of not knowing what she should do or where she belonged. After Kadence disappeared and she looked at someone who was involved and ostracized by everyone I totally understood how she took to Jude her old best friend so quickly.
Jude. Jude who was once Nathan. He changed his name after he left the school where Lauren and him attended but came back years later. He was really made fun of in a bad way when he was younger. He clearly had a hard time with and had other issues going on. Jude was a dark dude. He was definitely someone I grew to like and feel for but still was never totally on board because I could never completely trust him.
Mason was just a typical nice guy who loved his girlfriend. So much he didn't really see who she was or the things she did behind his back. His interviews shed a light on some events between Lauren and Kadence's relationship.
Then there was Kadence. Kady. She was so desperate to be a star. After Lauren couldn't use her voice or play guitar, Kady went out on her own to try and make it big. The more we get to know about Kadence through the other characters, the easier it is to not like her. At all. She seemed like a pretty terrible human being. Just  really good at covering it up with a sweet and sugary persona. Still, her little videos that were throughout the book painted a very different picture of her and Lauren's relationship and Lauren in general.
All of the viewpoints here worked to confuse, misdirect and lend itself to the unreliable narrator which I think was fairly effective. Even while I was pretty sure I had it figured out what was going on I still enjoyed the journey to get there. This was a quick read, which was something I was n desperate need of. I wouldn't say this was an edge of your seat kind of book but there was enough to keep me interested and guessing. Overall I really enjoyed this one.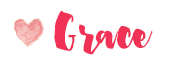 Related Posts