I received this book for free from Publisher via Netgalley in exchange for an honest review. This does not affect my opinion of the book or the content of my review.
Gena/Finn

by Hannah Moskowitz, Kat Helgeson
Published by Chronicle Books on May 17th 2016
Genres: Contemporary, Young Adult
Pages: 345
Format: eARC
Source: Publisher via Netgalley
Goodreads

The story follows the unlikely friendship of two young women forged via fan fiction and message boards, and is told entirely in texts, chats, and blog posts.
Gena (short for Genevieve) and Finn (short for Stephanie) have little in common. Book-smart Gena is preparing to leave her posh boarding school for college; down-to-earth Finn is a twenty-something struggling to make ends meet in the big city. Gena's romantic life is a series of reluctant one-night-stands; Finn is making a go of it with long-term boyfriend Charlie. But they share a passion for Up Below, a buddy cop TV show with a cult fan following. Gena is a darling of the fangirl scene, keeping a popular blog and writing fan fiction. Finn's online life is a secret, even from Charlie. The pair spark an unlikely online friendship that deepens quickly (so quickly it scares them both), and as their individual "real" lives begin to fall apart, they increasingly seek shelter online, and with each other.
Review
Gena and Finn both love the show Up Below. Both are part of the fandom in their own way. Gena blogs and writes fan fic. Finn also blogs and makes fan art. The two stumble upon each other through the interwebs and strike up a conversation that turns into a friendship. As things in their real life start to fall apart- Gena's life at college and Finn's relationship with her boyfriend Charlie – they turn to each other.
I wasn't even sure what I was expecting here. At some point I read the blurb but when I picked it up totally didn't remember. I thought Finn was a dude. She was not. I thought it was about an online friendship, which it was but I missed the fandom and fan fic connection. Regardless of what thought it was, I really enjoyed this quirky story.
I kind of feel like the story is told in two parts – It is actually has three parts that it is officially separated into though. The first part (which is officially the first two parts) is told in blog posts, texts, emails, chats and other sorts of random pieces of information. The pace is very quick. I loved how it was set up, moved along and started up the friendship of Gena and Finn. Their conversations were awesome and felt real. They had fun and sometimes deep back and forths that kept the story moving.
The second part was definitely a bit darker. It was still told in multiple ways but more so in longer journals. I felt it made this part seem so much heavier and a little sluggish. I found myself missing the quickness of the beginning. Still, it was such an interesting take on the story and I really liked it. It explored Finn and Charlie's, Finn and Gena's and Gena and Charlie's relationships and how they all fit in the same world.
The fan fic portion for the show Up Below is written by Gena. Finn also blogs about it as well as does fan art. I loved this look into that world and the different aspects of fandom. Also, how you can become friends and depend on your internet people (come on my fellow bloggers, you know what I am saying? Right??) It also explored when other people don't know about your online life and whether they should know and all that kind of jazz.
I really enjoyed this and finished it super quickly. However, I wanted more from the ending. I am all for an open ending but I just wanted more here. There was a lot that felt so unfinished. Maybe I just wasn't ready to leave their world.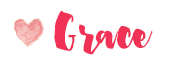 Related Posts