Gemina (The Illuminae Files, #2)

by Amie Kaufman, Jay Kristoff, Marie Lu
Published by Knopf Books for Young Readers on October 18th 2016
Genres: Science Fiction
Pages: 663
Format: Hardcover
Source: Purchased
Goodreads
Reading Challenges: 2017 RBLB Totally Doable Challenge

The highly anticipated sequel to the instant New York Times bestseller that critics are calling "out-of-this-world awesome."

Moving to a space station at the edge of the galaxy was always going to be the death of Hanna's social life. Nobody said it might actually get her killed.

The sci-fi saga that began with the breakout bestseller Illuminae continues on board the Jump Station Heimdall, where two new characters will confront the next wave of the BeiTech assault.

Hanna is the station captain's pampered daughter; Nik the reluctant member of a notorious crime family. But while the pair are struggling with the realities of life aboard the galaxy's most boring space station, little do they know that Kady Grant and the Hypatia are headed right toward Heimdall, carrying news of the Kerenza invasion.

When an elite BeiTech strike team invades the station, Hanna and Nik are thrown together to defend their home. But alien predators are picking off the station residents one by one, and a malfunction in the station's wormhole means the space-time continuum might be ripped in two before dinner. Soon Hanna and Nik aren't just fighting for their own survival; the fate of everyone on the Hypatia—and possibly the known universe—is in their hands.

But relax. They've totally got this. They hope.

Once again told through a compelling dossier of emails, IMs, classified files, transcripts, and schematics, Gemina raises the stakes of the Illuminae Files, hurling readers into an enthralling new story that will leave them breathless.
Review
Wow!! This series is so good. I mean I know everyone raves and I loved the first book but still. I wasn't expecting to love this one as much as I did. While it is very similar to book one I think it is different enough to not be redundant.
I loved Hanna and Nik as the main characters. So different from each other but such chemistry. I also LOVED Nik's cousin Ella. She was bad ass just like Hannah. Love the strong woman vibe. It was fun having them fight off the BeiTech team that invades and watching them get exed off one by one. It was fast paced and action packed. I really got into it and couldn't put it down. There were some twists and really cool revelations along the way. I loved seeing Kady and Ezra pop up too with  nice call backs to Illuminae.
Again the formatting and art were amazing and made reading such an experience. I can say I am pretty pumped up Obsidio to come out now. If you haven't started this series or it is far out of your comfort zone I think it is worth picking up and giving it a try.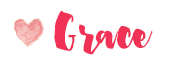 Related Posts