I received this book for free from Publisher via Netgalley in exchange for an honest review. This does not affect my opinion of the book or the content of my review.
Game On (Lewis Creek, #2)

by Michelle Smith
Published by Bloomsbury Spark on August 16th 2016
Genres: Contemporary, Young Adult
Pages: 328
Format: eARC
Source: Publisher via Netgalley
Goodreads

As king of baseball in the small town of Lewis Creek, Eric Perry can have any girl he wants and win every game he plays. But when a fight lands him in jail, he's only got one more strike before his baseball career is over for good. His only chance for redemption? The girl next door, Bri Johnson.
Bri hasn't talked to Eric in months— for starters, she's been too busy dealing with her jerk of an ex-boyfriend, not to mention the fact that Eric's been preoccupied trying to drink every keg in the country dry. But when he needs a way to stay on the team, she proposes a plan: if he helps her out with community service, he can stay on the team. At first it's a nightmare—Eric and Bri stopped being friends years ago, surely that was for a good reason, right? But as volunteering turns to bonding over old memories of first kisses under the stars, they start to have trouble remembering what pushed them apart.
In a town as small as Lewis Creek, nothing stays secret for long and their friendship and romance might mean bad news. But in this final, tumultuous spring before graduation, Eric and Bri are about to realize that nobody's perfect alone, but they might just be perfect together.
Review
This book was really sweet. It wasn't anything groundbreaking or super original but it was a heartfelt story about two neighbors, family and of course baseball.
Bri Johnson has kind of a crappy home life. Her mom left and her dad is a truck driver so he is gone a lot leaving Bri alone. I love that this doesn't stop her from being an awesome student and amazing soccer player that has her college all planned and a future envisioned for herself. Still, with an awful ex-boyfriend that won't leave her alone, her senior year is in jeopardy of being ruined.
Eric Perry is kind of a bad boy with a big heart – my favorite. His bad boy ways include being with lots of ladies, drinking and partying too much and maybe a fight or two. You can tell right away though he is a good guy and he loves baseball. Named the team's starting pitcher he has a lot of pressure on him since Lewis Creek lives for baseball. The pressure starts to get to him and he doesn't know if he will even still be on the team let alone the starter if he doesn't shape up. This is where his neighbor Bri gets involved.
Since some of the trouble Eric is in is kind of due to her (and her issues with her ex-boyfriend) she comes up with a punishment that has them spending some time together volunteering. Here we see a lovely slow burn romance come into play. You can tell these two always had some feeling for each other but I loved to see them realize it. Also, I loved how much Eric learned from the volunteering.
Along with a great romance, this book shows the best of a southern atmosphere. I wanted to go a baseball game in South Carolina and hang out with all of them. Another great aspect was a strong family presence on the Perry side. His parents were very involved in their children's lives as well as the community since the father was a pastor. Eric also had a strong relationship with his brother who was off in college and you could tell how much he missed him and looked to him for support and approval. Love a good sibling relationship!! Even Bri's dad who wasn't around a lot you could see cared for her so much.
Overall I loved the sweetness of the story. Even if it all was a bit predictable and worked out a little too neatly, I didn't really really care. This put a big smile on my face and made me need to go back and read the first in this series!!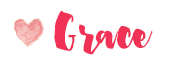 Related Posts