Furiously Happy: A Funny Book About Horrible Things

by Jenny Lawson
Published by Flatiron Books on September 22nd 2015
Genres: Humor
Pages: 329
Format: Audiobook
Source: Purchased
Goodreads

In LET'S PRETEND THIS NEVER HAPPENED, Jenny Lawson baffled readers with stories about growing up the daughter of a taxidermist. In her new book, FURIOUSLY HAPPY, Jenny explores her lifelong battle with mental illness. A hysterical, ridiculous book about crippling depression and anxiety? That sounds like a terrible idea. And terrible ideas are what Jenny does best.

According to Jenny: "Some people might think that being 'furiously happy' is just an excuse to be stupid and irresponsible and invite a herd of kangaroos over to your house without telling your husband first because you suspect he would say no since he's never particularly liked kangaroos. And that would be ridiculous because no one would invite a herd of kangaroos into their house. Two is the limit. I speak from personal experience. My husband says that none is the new limit. I say he should have been clearer about that before I rented all those kangaroos."

"Most of my favorite people are dangerously fucked-up but you'd never guess because we've learned to bare it so honestly that it becomes the new normal. Like John Hughes wrote in The Breakfast Club, 'We're all pretty bizarre. Some of us are just better at hiding it.' Except go back and cross out the word 'hiding.'"

Jenny's first book, LET'S PRETEND THIS NEVER HAPPENED, was ostensibly about family, but deep down it was about celebrating your own weirdness. FURIOUSLY HAPPY is a book about mental illness, but under the surface it's about embracing joy in fantastic and outrageous ways-and who doesn't need a bit more of that?
Review
 Confession: I totally was first interested in this book because of the title and the cover. It is a raccoon being assaulted with glitter. If that doesn't just scream Furiously Happy I don't know what does.
I had no idea who Jenny Lawson was or that this was a book about her, her mental health and her hilarious personality and how she deals with everything. While the majority of the book is a freaking riot, there are some really serious moments where she talks candidly about the things she suffers from, which include depression, severe anxiety disorder, mild self-harm issues, avoidance personality disorder and occasional depersonalization disorder as well as rheumatoid arthritis and other autoimmune issues (and some other stuff). I found these moments to be really impactful after all the funny stories. She really let out some of her bad times suffering with these disorders. Sharing these stories I think is important and I hope it helps people. As someone who doesn't suffer from these disorders I found it interesting and a little eye opening to what she goes through.
But back to the funny. The book is about being furiously happy whenever you can. Some things that I learned can make someone furiously happy are:
Taxidermy animals. Especially when they ride cats.
Dressing up like a kangaroo.
Ambushing your husband's conference calls – most of the time with taxidermy animals.
Possibly laminating dead cats skins.
Now that I look at that list she has some issues with animals I think…
Also to get a feel for this book here are some chapter titles:
Well at Least Your Nipples Are Covered
That Baby was Delicious
Koalas are Full of Chlamydia
How Many Carbs are in a Foot?
Got the idea yet? She also mentions sparkly vampires which pretty much made me the happiest.
I listened t the audiobook which Jenny Lawson narrates. It is like listening to your super quirky best friend tell you even quirkier stories. I loved it. I may have actually set out to not listen to it as quickly as possible because I didn't want it to end. I highly recommend this one to anyone who wants to laugh a lot but also get a glimpse at someone's life who is living with depression, anxiety and other mental health issues.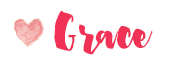 Related Posts