I received this book for free from Publisher via Netgalley in exchange for an honest review. This does not affect my opinion of the book or the content of my review.
Frayed

by Kara Terzis
Published by Sourcebooks Fire on June 7th 2016
Genres: Mystery, Young Adult
Pages: 304
Format: eARC
Source: Publisher via Netgalley
Goodreads

Dear Kesley,
My therapist tells me I should write you a letter. Like flushing all my thoughts and feelings out of my system and onto paper. I tell her it's a stupid idea.
But here I am, writing a letter to a dead girl. Where do I start? Where did our story begin? From the moment you were born...or died?
I'll start with the moment I found out the truth about you. Your lies and my pain. Because it always begins and ends with you. And that end began when Rafe Lawrence came back to town...
Ava Hale will do anything to find her sister's killer...although she'll wish she hadn't. Because the harder Ava looks, the more secrets she uncovers about Kesley, and the more she begins to think that the girl she called sister was a liar. A sneak. A stranger.
And Kesley's murderer could be much closer than she thought...
A debut novel from Wattpad award-winner Kara Terzis, Frayed is a psychological whodunit that will keep you guessing!
Review
Ava is haunted by her sister Kesley's death. She needs to find out who murdered her to move on. The more she looks into it though the more she learns her sister wasn't who she thought she was. Is the person who murdered her someone she knows?
I love a good mystery and they are hard to come by in YA so I was excited for this one. It did start a bit slow and took me a minute to kind of get into the story. Still once it really got moving I flew through it and didn't want to put it down.
There were little nuggets of information about Ava and Kesley's lives that were scattered throughout the story. I liked that that it was kind of all let out little by little but I think I needed more in the beginning so I could be invested from the start. I wanted to connect more with them up front but eventually got there. I will say all the questions I had as I went through were answered by the end which I appreciated. I hate when there are loose ends in a story.
There were so many possible suspects in this one I was guessing until the end. I had an idea of what it could be but never fully got there on the how. There were enough awful people in Ava and Kesley's lives – whether they realized it or not in some cases – that I was never sure who to trust.
The ending did shock me with all the reveals even though I was kind of onto it. My biggest thing was I did find some of the story kind of implausible so that kind of took me out of it at times. Overall it was a quick read that sucked me in and kept me guessing which I always want in a mystery.
Where to Buy
Amazon | B&N | Indiebound | iBooks | The Book Depository
Giveaway
3 Finished Copies of FRAYED (US & Canada Only)
Tour Schedule
Week 1:
Week 2: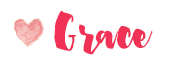 Related Posts