I received this book for free from Publisher via Edelweiss in exchange for an honest review. This does not affect my opinion of the book or the content of my review.
Frannie and Tru

by Karen Hattrup
Published by HarperTeen on May 31st 2016
Genres: Coming of Age, Young Adult
Pages: 320
Format: eARC
Source: Publisher via Edelweiss
Goodreads

When Frannie Little eavesdrops on her parents fighting she discovers that her cousin Truman is gay, and his parents are so upset they are sending him to live with her family for the summer. At least, that's what she thinks the story is. . . When he arrives, shy Frannie befriends this older boy, who is everything that she's not–rich, confident, cynical, sophisticated. Together, they embark on a magical summer marked by slowly unraveling secrets.
Review
Frannie & Tru was a book where I wasn't exactly sure what I was going to get.What a got was beautifully written, quiet story. When I say quiet I don't mean boring. I just mean that is a subtle story. There isn't any crazy plot, any quirky hook – it is just a really lovely coming of age story of shy girl with a really normal family.
Frannie was someone that I got. I was shy, naive and always feeling like I was trying to figure out what was going on. I thought she sounded a bit young but she was – she was 15. And if you are friends with other shy, naive girls you may be a little more immature. So I bought that. When Tru came to stay with that for the summer she really needed him to be the one to take her under his wing. She needed something to push her – make her grow, make her open up.
And that is what I loved most – Frannie growing and starting to open her eyes and figure out who she is and that she ultimately had to be the one to get things to happen in her life. Watching their summer unravel was really fun for me. I felt like they were totally normal teenagers – there were parties, the movies, times with family, trying to sneak into an 18 and older club. It all felt real. There were also some tougher subjects touched on in race and sexuality.
The other thing that rang true to me was their family. They were very present but definitely not perfect. But not in that crappy YA syndrome type way. More in they had some hard times and that affected everyone. That is why Frannie had to go to a different less expensive school, why maybe the AC wasn't on as much, why everyone needed a job in the family if they wanted to do things. It just seemed like a very real portrayal and I appreciated seeing it.
I really enjoyed this one and getting to spend the summer with Frannie and True. I especially loved the epilogue. To me it is how it should be done – a sneak peak into her life but not so tidy that it feel too easy. Plus it brought out some emotions and I got teary but they were happy teary eyes. I was so happy for Frannie and how much she grew. I look forward to more from Karen Hattrup.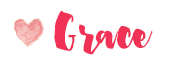 Related Posts