I received this book for free from Publisher via Edelweiss in exchange for an honest review. This does not affect my opinion of the book or the content of my review.
Follow Me Home

by Cathy Woodman
Published by Pegasus Books on July 15th 2015
Genres: Fiction, Romance
Pages: 480
Format: eARC
Source: Publisher via Edelweiss
Goodreads

The eighth book in Cathy Woodman's hugely popular Talyton St George series Each book in the Talyton St George series can be read as a standalone novel, but when Cathy first had the idea of writing about a vet practice, she intended it to be a trilogy about two vets - Maz and Alex. Their names are in brackets to show which books feature their story. All the other books have new characters, although Maz and Alex always crop up now and again. Talyton St George, the story so far: Trust Me, I'm a Vet (Maz and Alex) Must Be Love (Maz and Alex) The Sweetest Thing It's a Vet's Life (Maz and Alex) The Village Vet Vets in Love Country Loving The Three of Us (Digital short story, companion to Follow Me Home) Follow Me Home
Review
I really wasn't sure what to expect when I started this but I got what I would call a comfortable women's fiction  story. I think it was comfortable because it was predictable but in a good way.
We have Zara, a midwife, whose life is a bit crazy at the moment. She is living with her grandmother after her divorce. So the last thing she needs is to find and adopt a dog. Especially since she has always been scared of them. Thankfully Lewis, a shepherd who works for her sister, helps her overcome her fears and her new dog. Of course a romance ensues with bumps and all the hoopla.
Anyways my favorite things about this book were:
Setting It is set in a fictional town in the English countryside. I loved the quaintness of it and also how picturesque it sounded.
Family Focus  Zara lives with her grandmother and feels like she owes her so much for all she has does for her after the divorce.  While the rest of the family wants the grandmother to move into a retirement type community, Zara fights for her grandmother to continue as she is. We also get a good look at Zara and her twin sister as well as her parents. The bonus was the grandmother was pretty entertaining.
Furry Friends I love the inclusion of the dogs. We not only get to see Zara deal with her fear of dogs and take on a rescue but Lewis has two dogs of his own. We see the dogs interact with each other as well as Zara and Lewis. I am big dog person so this was a fun side of the story for me.
Romance The best part for me was Zara was seven or so years older than Lewis. GOOD FOR HER! But really it was sweet to see them get into the relationship and flirt. Also, they did deal with the age difference in some spots so it wasn't the focus but wasn't ignored. They clearly had to deal with and overcome issues but I was happy with how it ended.
So yeah comfortable. I read it really quickly and enjoyed it quite more than I was expecting. I also was happy that while the ending was predictable it wasn't as perfect as it could have been (in a good way). If you like women's fiction then this is a good pick and is a stand alone in a series that I plan on diving into more of in the future.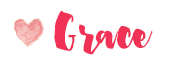 Related Posts