First & Then

by Emma Mills
Published by Henry Holt and Co. (BYR) on October 13th 2015
Genres: Contemporary, Young Adult
Pages: 272
Format: Hardcover
Source: Purchased
Goodreads
Reading Challenges: #ShelfLove Challenge 2017, 2017 Contemporary Romance Reading Challenge

Devon Tennyson wouldn't change a thing. She's happy watching Friday night games from the bleachers, silently crushing on best friend Cas, and blissfully ignoring the future after high school. But the universe has other plans. It delivers Devon's cousin Foster, an unrepentant social outlier with a surprising talent for football, and the obnoxiously superior and maddeningly attractive star running back, Ezra, right where she doesn't want them: first into her P.E. class and then into every other aspect of her life.
Pride and Prejudice meets Friday Night Lights in this contemporary novel about falling in love with the unexpected boy, with a new brother, and with yourself.
Review
Truth time. I have never read Pride & Prejudice, seen the movie or read any Jane Austen. Still, I knew I wanted to read this. OK truth time again – it was because of that cover. Gorgeous right?? I think I would have liked it a bit more if I knew all the P&P story but I really enjoyed this adorably quick story.
Devon, who could be a little on the annoying side, really had lovely character growth throughout the book. She was very stagnant in where she was in life and what she wanted out of her future. When her cousin Foster comes to live with her family, it starts tot shake up everything she is used to. I really liked Foster. He has been through a lot and was on the awkward side but I am a big fan of awkward. Their relationship was cute and grew stronger by the end of the book.
The romance in this one was nice and slow. I really liked Ezra who was more of the strong silent type. He struck up a bond with Foster first which made me initially totally love him and I think helped Devon fall for him too. There were some miscommunications and what not but nothing that was overboard.
Plus football! I love football and it is my favorite sport but somehow haven't read a ton of books that focus on it. I enjoyed the way it was injected throughout the story.
Overall this was a super cute, really quick read. I have Emma Mill's follow up to this one and will be reaching for it sooner rather than later.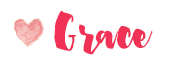 Related Posts