I received this book for free from Publisher via Netgalley in exchange for an honest review. This does not affect my opinion of the book or the content of my review.
First Comes Love

by Emily Giffin
Published by Ballantine Books on June 28th 2016
Genres: Contemporary Women, Fiction
Pages: 400
Format: eARC
Source: Publisher via Netgalley
Goodreads

In this dazzling new novel, Emily Giffin, the #1 New York Times bestselling author of Something Borrowed, Where We Belong, and The One & Only introduces a pair of sisters who find themselves at a crossroads. Growing up, Josie and Meredith Garland shared a loving, if sometimes contentious relationship. Josie was impulsive, spirited, and outgoing; Meredith hardworking, thoughtful, and reserved. When tragedy strikes their family, their different responses to the event splinter their delicate bond. Fifteen years later, Josie and Meredith are in their late thirties, following very different paths. Josie, a first grade teacher, is single—and this close to swearing off dating for good. What she wants more than the right guy, however, is to become a mother—a feeling that is heightened when her ex-boyfriend's daughter ends up in her class. Determined to have the future she's always wanted, Josie decides to take matters into her own hands. On the outside, Meredith is the model daughter with the perfect life. A successful attorney, she's married to a wonderful man, and together they're raising a beautiful four-year-old daughter. Yet lately, Meredith feels dissatisfied and restless, secretly wondering if she chose the life that was expected of her rather than the one she truly desired. As the anniversary of their tragedy looms and painful secrets from the past begin to surface, Josie and Meredith must not only confront the issues that divide them, but also come to terms with their own choices. In their journey toward understanding and forgiveness, both sisters discover they need each other more than they knew . . . and that in the recipe for true happiness, love always comes first. Emotionally honest and utterly enthralling, First Comes Love is a story about family, friendship, and the courage to follow your own heart—wherever that may lead.
Review
Emily Giffin is one of my all-time favorite authors.Her books are fun yet handle some tougher topics at times. They are usually quick reads and have amazing and complex characters. First Comes Love was another one of hers I really enjoyed and devoured in a day.
After a family tragedy, two sisters, Meredith and Josie, who are complete opposites, only drift further apart. 15 years after the tragedy we see the sisters, now in their late thirties, in two very different spots in life. Josie is a teacher, single and ready to give up on finding a husband. What she isn't giving up is on her dream of motherhood. Meredith seems to have the perfect life with a wonderful 4 year old daughter, a great husband, and successful career. Still she doesn't feel completely satisfied. As a secret about their tragedy looms over them, it forces them to confront their issues with each other and their own lives. They will find out they need each other and that love always comes first.
I thought the tone of this whole story was a bit darker than I had thought it would be. I mean I know the blurb doesn't give the warm and fuzzies but still. Regardless I enjoyed it quite a bit because I am a sucker for a story about siblings. Even more so if the siblings aren't best friends, have issues and have to work at their relationship. Meredith and Josie definitely had a strained relationship. They were also not the most likable of characters but somehow I found them both relatable.
Meredith had what seemed like such a great life but she didn't feel that way. Things were strained with her seemingly perfect husband. Motherhood is hard. Her job isn't something she enjoys. She pretty much feels like she is living a life for someone else, what someone else thinks her life should be like. It is easy to think Meredith takes all of the good things she has for granted but I don't think so. I think when you aren't completely satisfied with your life – even if it is a good one – it can weigh you down. A lot of it was also related to the tragedy. Still, she kind of had a horrible attitude with almost everyone and everything. I was rooting for her to find her way and find a way to be happy.
After a break with her serious long-term boyfriend years ago, Josie has had a string of dates ad boyfriends that just didn't work out. She is ready to give up on finding a man and settling down. This however just moves her to focus on her quest to become a mother. Josie is one to just do what she wants no matter what, which in a way is a great thing. But sometimes her eagerness or just cluelessness about a situation was kind of annoying. I was really interested to see how serious she was about having a baby and how and who she would go down that path with.
I did enjoy all the male characters in the book though. Meredith's husband Nolan honestly seemed amazing. Gabe who was Josie's best friend is someone I want to hang out with immediately. There was also another person who pops up in Josie's life that I found to be delightful.
I do think the way both sister's lives were kind of intertwined with the tragedy and how it affected not only their futures but their relationship with each other was handled well and kind of fascinating. I of course rooted for HEAs for everyone and I think in their own way they got them.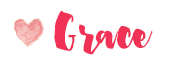 Related Posts