Finding Audrey

by Sophie Kinsella
Published by Random House Children's Books on June 9th 2015
Genres: Young Adult
Pages: 304
Format: Audiobook
Source: Library
Goodreads

A New York Times BestsellerFrom the #1 New York Times bestselling author of the Shopaholic series comes a terrific blend of comedy, romance, and psychological recovery in a contemporary YA novel sure to inspire and entertain. An anxiety disorder disrupts fourteen-year-old Audrey's daily life. She has been making slow but steady progress with Dr. Sarah, but when Audrey meets Linus, her brother's gaming teammate, she is energized. She connects with him. Audrey can talk through her fears with Linus in a way she's never been able to do with anyone before. As their friendship deepens and her recovery gains momentum, a sweet romantic connection develops, one that helps not just Audrey but also her entire family.From the Hardcover edition.
Review
GUYS! This was my very first Sophie Kinsella book. And it won't be my last! I loved it from first sight. Yup that cover makes me happy. I also was intrigued at how she would pull of anxiety disorder with being fun and fluffy.
Audrey has severe anxiety disorder which was brought on from an incident that occurred at school ( it seems like it was more than one incident based on the tid bits given out). Since then she doesn't go out, wears big dark glasses and can't really make contact with people other than her family. Besides dealing with Audrey and her issues her Mom is on the war path about her brother playing video games too much.
I loved the whole family. Even though the mom was a bit overboard I think they were an adorable normal family even with Audrey's anxiety. Her brother, while being a normal video game obsessed boy, was really good with Audrey and in his own way was there for her through her issues. Her little brother Felix was too damn adorable. I actually couldn't take it.
It was also good to see Audrey interact with her therapist. I liked knowing she was getting help and seemed to have a good relationship with her.
Linus and Audrey were so cute. I think he was really sweet and super supportive of her even if everything he did or said wasn't always the right thing. Their little notes and watching QVC together was adorable. It was also slow which was realistic given the situation. While Linus seemed to help bring Audrey out more and help make progress with her anxiety I do not think the message was in any way you need a boy or someone to make you better. I think it just sparked something in Audrey herself.
Random things this book made me think/feel:
The cover is perfect. Loved how bright and pretty it is.
I want to go to Starbucks ASAP.
QVC is surprisingly relaxing to watch.
I wish I had a Felix growing up.
I was completely enamored with this book. I thought it handled a serious issue well and still had a wonderful sense of humor and light-heartedness about itself.
Audiobook Thoughts
I am so happy I listened to this one. Eve though the narrator sounded nothing like a teenager she was fabulous. Since there were so many funny moments with the family they came across super well and I found myself laughing. Also it was really quick and listened to it in a little more than a day.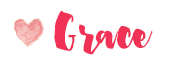 Related Posts