I received this book for free from Publisher via Netgalley in exchange for an honest review. This does not affect my opinion of the book or the content of my review.
Faking Perfect

by Rebecca Phillips
Published by Kensington Publishing Corporation on June 30th 2015
Genres: Love & Romance, Young Adult
Pages: 272
Format: eARC
Source: Publisher via Netgalley
Buy on Amazon
Goodreads

When Lexi Shaw seduced Oakfield High's resident bad boy Tyler Flynn at the beginning of senior year, he seemed perfectly okay with her rules: 1. Avoid her at school. 2. Keep his mouth shut about what they do together. 3. Never tease her about her friend (and unrequited crush) Ben. Because with his integrity and values and golden boy looks, Ben can never find out about what she's been doing behind closed doors with Tyler. Or that her mom's too busy drinking and chasing losers to pay the bills. Or that Lexi's dad hasn't been a part of her life for the last thirteen years. But with Tyler suddenly breaking the rules, Ben asking her out, and her dad back in the picture, how long will she be able to go on faking perfect?
Review
Faking Perfect is about Lexi, high school student, who is pretty much living two different lives. One for her friends at school where is all done up, acts a certain way and lies about her home life. Then she has  her other life when she has to deal with her awful mother, hideout at her neighbor's and best friends house and sneak around with her after hours hookup. We see her balance both worlds (or not), learn more about her past and grow as person.
Lexi was a character that so often got on my nerves even though I understood some of her actions and truly felt for her. She just had these ideas in her head about being "perfect"  in school, with friends, and Ben and how that was better than how she really was or felt. On top of that she had some pretty big daddy issues going on that were influencing her relationships with guys. Including her secret hook-up style relationship with the school's resident stoner bad boy Tyler Flynn (which I think is a perfect name for the bad boy (with a heart!))
We not only get Lexi dealing with all her crazy high school stuff including classes, parties, friends and boys but we have a healthy dose of screwed up home life. We have a mom who hits the bottle, acts much younger, doesn't pay the bills and dates losers and a dad who is gone. Thankfully she has wonderful family friends who are neighbors that she has as a second home. This also introduces us to her REAL best friend Nolan.
Nolan was awesome. He is a normal guy who isn't into the normal high shool jazz. He is there for her and deals with her perfect charade in school and knows he gets to hang out with the real her. He even has a pretty amazing girlfriend that pops up.
We see Lexi really start to face some of her issues at school, with her mom and dad and with Tyler and Ben (her crush forever). All of this leads to some realizations for her and definitely some growth.
This was a really quick read for me in under a day and half. It was a bit predictable on a couple of items but it didn't take anything away from the read really. Even though there was a ton going on which might be over the top I thought a lot of the characters were real and relatable, even if they weren't altogether likable. Also, I kind of got emotional at some points (but full disclosure – I easily get teary eyed and such!). If you need a quick read with some high school drama as well as family dynamics this is a perfect pick.
Thank you to YA Bound Book Tours!
Giveaway!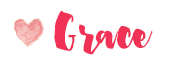 Related Posts