I received this book for free from Publisher via Netgalley in exchange for an honest review. This does not affect my opinion of the book or the content of my review.
Everything You Want Me to Be

by Mindy Mejia
Published by Atria/Emily Bestler Books on January 3rd 2017
Genres: Fiction, Mystery, Suspense
Pages: 352
Format: eARC
Source: Publisher via Netgalley
Goodreads

Full of twists and turns, Everything You Want Me to Be reconstructs a year in the life of a dangerously mesmerizing young woman, during which a small town's darkest secrets come to the forefront...and she inches closer and closer to her death.
High school senior Hattie Hoffman has spent her whole life playing many parts: the good student, the good daughter, the good citizen. When she's found brutally stabbed to death on the opening night of her high school play, the tragedy rips through the fabric of her small town community. Local sheriff Del Goodman, a family friend of the Hoffmans, vows to find her killer, but trying to solve her murder yields more questions than answers. It seems that Hattie's acting talents ran far beyond the stage. Told from three points of view—Del, Hattie, and the new English teacher whose marriage is crumbling—Everything You Want Me to Be weaves the story of Hattie's last school year and the events that drew her ever closer to her death.
Evocative and razor-sharp, Everything You Want Me to Be challenges you to test the lines between innocence and culpability, identity and deception. Does love lead to self-discovery—or destruction?
Review
I started hearing good things about this one and snatched it up on Netgalley while it was a read now. While it wasn't exactly what I was expecting I did really enjoy it.
When Hattie Hoffman is found murdered in an abandoned barn the small town she was from was rocked by the tragedy. The local sheriff and friend of Hattie's family is determined to find out what happened but stumbles upon more and more questions instead of answers. Also, it appears Hattie may not have been the girl everyone thought she was.
This was definitely a book with a lot of unlikable characters – mainly Hattie and Peter but also other supporting ones. Even when I understood them and their motivations I just never could get behind any of them. Well, all but the sheriff. He was almost that typical divorced cop who is kind of out of date and stuck in his ways but a good guy through and through. We get not only his POV but Hattie's and Peter's as well. I liked getting to see multiple POVs as well as the past and present which helped put all the pieces together.
I was expecting a more of a fast paced, couldn't put it down sort of thriller/suspense. I feel like it was a slower more deliberate book with lots of secrets, suspects, and possibilities to make you keep guessing. I didn't mind it at all but just wasn't expecting it to be that which threw me off at first.
I will say I didn't guess the who done it and thought the ending was well done but lacked the wow factor I had hoped. Would definitely recommend for those who like mystery/suspense stories where there is always something new around the corner to keep you guessing.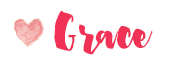 Related Posts