Everything I Never Told You: A Novel

by Celeste Ng
Published by The Penguin Press on June 26th 2014
Genres: Fiction
Pages: 183
Format: ebook
Buy on Amazon
Goodreads

Lydia is dead. But they don't know this yet . . . So begins this debut novel about a mixed-race family living in 1970s Ohio and the tragedy that will either be their undoing or their salvation. Lydia is the favorite child of Marilyn and James Lee; their middle daughter, a girl who inherited her mother's bright blue eyes and her father's jet-black hair. Her parents are determined that Lydia will fulfill the dreams they were unable to pursue—in Marilyn's case that her daughter become a doctor rather than a homemaker, in James's case that Lydia be popular at school, a girl with a busy social life and the center of every party.

When Lydia's body is found in the local lake, the delicate balancing act that has been keeping the Lee family together tumbles into chaos, forcing them to confront the long-kept secrets that have been slowly pulling them apart.
Review
"Lydia is dead. But they don't know this yet . . . "
So I went into this book blind and after reading that first line I was all like this is a mystery type of thing a la Reconstructing Amelia. Totally wrong. This book legit bummed me out. It's a sad read. Not like a cry your eyes out sad but like a dull feeling in your heart sad.
The current time for the story is the seventies, but we go back to the parents – Marilyn and James – lives when they met in the fifties. They are both struggling with being different. James because he is the only or one of the only Asian Americans in Harvard as a graduate student. This is something he dealt with his whole life. Marilyn, who grew up with a single mother  (which was super unheard of then), was taught to meet a nice man and be a good wife. Marilyn had other plans. She was motivated, super smart and worked her way into college to become a doctor. I liked that they both had this same feeling of being an outsider and different but for such different reasons. This is where they meet, fall in love and whoops! she's pregnant. Doctor plans on hold.
"Everything she had dreamed for herself faded away, like fine mist on a breeze. She could not remember now why she thought it had all been possible."
So James gets a job, they move, have two kids and lead a normal life. James loves this. They are normal – they fit in. It's all he wants to do. Marilyn feels the opposite. She has fulfilled her mother's dreams but not her own.
"Was she sad? Yes . She was sad. About the eggs. About everything."
The time comes when Marilyn legit loses her damn mind. She ups and leaves to earn her degree. Now, I am all for her finishing her degree but she just straight up left her family.  She is getting towards the end of her degree when whoops! she is pregnant. Again.
She comes home.  Hannah joins big brother Nath and big sister Lydia. James is happy to have her back. But Marilyn changed. She no longer cooks – it's all TV dinners and packaged foods. Also, she is super focused on Lydia. Lydia will be the one to be a doctor. To live out her mother's dreams.
So Lydia became the focus. Not only with her mother but it seems her father too. With her mother, it was clear why. She was living vicariously through her daughter. And in an attempt to keep her mother from leaving again, Lydia played along. But with her father I wasn't sure why. He didn't seem to focus on Nath as much as Lydia in terms of fitting in and making friends. My only guess is Nath reminded him too much of himself so he avoided it. I'm not sure but it stood out to me. Poor Hannah was just plain ignored and forgotten. She was totally the kid that wasn't meant to be had. I felt really bad for her. Her descriptions were always of her hiding under a table or huddled somewhere in her room.
Lydia was always able to connect with Nath on how she felt but towards the end that started to fall apart. He was going off to college (Harvard, to please his father) and I think all the attention on Lydia finally got to him. Now she was alone. She starts hanging out with the bad boy at school Jack. But honestly they don't do anything to bad. Here we see he has other interests with her.
"The smile was too wide, too bright, cheery and white-toothed and fake."
In the after, we see the whole family dealing with the loss of Lydia. They can't imagine its suicide, which the death has been ruled and are convinced of foul play. But do they really know their daughter? I think this is what they really struggle with. Little tidbits here and there come to their attention to prove maybe they weren't quite paying enough attention to who she was or what she felt.
I enjoyed this and think it was beautifully written. I really felt connected to how these characters felt and what motivated them. Again, it was really a sad story with a very broken family who couldn't communicate. However, the ending was a bit confusing/rushed/something. I'm not sure exactly but I was a little disappointed in it. Overall, it was still a beautiful sad look at a broken family worth reading.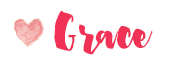 Related Posts