I received this book for free from Publisher via Netgalley in exchange for an honest review. This does not affect my opinion of the book or the content of my review.
Everything, Everything

by Nicola Yoon
Published by Doubleday Canada on September 1st 2015
Genres: Young Adult
Pages: 320
Format: eARC
Source: Publisher via Netgalley
Buy on Amazon
Goodreads

My disease is as rare as it is famous. It's a form of Severe Combined Immunodeficiency, but basically, I'm allergic to the world. I don't leave my house, have not left my house in fifteen years. The only people I ever see are my mom and my nurse, Carla. But then one day, a moving truck arrives. New next door neighbors. I look out the window, and I see him. He's tall, lean and wearing all black--black t-shirt, black jeans, black sneakers and a black knit cap that covers his hair completely. He catches me looking and stares at me. I stare right back. His name is Olly. I want to learn everything about him, and I do. I learn that he is funny and fierce. I learn that his eyes are Atlantic Ocean-blue and that his vice is stealing silverware. I learn that when I talk to him, my whole world opens up, and I feel myself starting to change--starting to want things. To want out of my bubble. To want everything, everything the world has to offer. Maybe we can't predict the future, but we can predict some things. For example, I am certainly going to fall in love with Olly. It's almost certainly going to be a disaster."
Review
Madeline has a crazy disease, SCID, that prohibits her from going outside and most people from coming into see her. She really only sees her mom and her nurse. Occasionally a tutor. She does almost everything she needs to through the computer – school, shopping, whatever. But mostly she reads. A lot. Until one day new neighbors move in and she sees Olly. They strike up a friendship, at first through seeing each other through the windows, then emails and then chat. The more she spends time talking to him the more she realizes what she has missed and is missing. This will start a series of bad decisions or are they?
I just fell for this book. HARD. Madeline was awesome. I mean she loved books so right there she wins. When we first meet her she is fairly content with this life she has been dealt. She has a great nurse in Carla. Game and movie nights with her mom. She skypes and other online stuff for classes. She seems pretty ok with it all. But once Olly moves next door and they start to talk online and she realizes that there is this whole world out there. Her feelings for him grow and she reevaluates if her life inside this bubble is worth it. This leads her to what people may call bad decisions. All I know is that no one knows how they would react in that situation. The risk may be worth it.
"I was happy before I met him. But I'm alive now, and those are not the same thing."*
Then there is Olly. Super funny and definitely his own person. He has a crappy family situation which Maddy sees a lot of this from her window. I loved how he was with Madeline. He opened up about his family stuff but was fun and funny and didn't totally freak out at her condition. Also, their computer chats were super cute.
There weren't too many other characters. There was Madeline's mother who was a doctor. She was obviously strict due to Madeline's SCID. Then there was her nurse Carla. Loved her so much. She was just one of those people who seemed like she gave great hugs. That is the best way to explain it. You could also tell how much she loved Madeline.
There were also  illustrations and emails throughout. Normally I don't care for that but here I thought they were cute and added some fun to it. Also, she gives these really funny super short book spoiler reviews for books. I love little tidbits like this in books.
"Sometimes words are just not enough."*
I flew through this one. I didn't want to put it down and had to know what was going to happen to Maddy and Olly. There were things along the way I questioned and didn't think made sense but it really all came together in the end. I highly recommend this one!
*Quotes are from advanced copies and finished copies ay differ.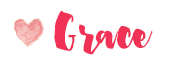 Related Posts