Emmy & Oliver

by Robin Benway
Published by HarperTeen on June 23rd 2015
Pages: 352
Format: ebook
Source: Purchased
Buy on Amazon
Goodreads

Emmy's best friend, Oliver, reappears after being kidnapped by his father ten years ago. Emmy hopes to pick up their relationship right where it left off. Are they destined to be together? Or has fate irreparably driven them apart?Emmy just wants to be in charge of her own life.She wants to stay out late, surf her favorite beach—go anywhere without her parents' relentless worrying. But Emmy's parents can't seem to let her grow up—not since the day Oliver disappeared.Oliver needs a moment to figure out his heart.He'd thought, all these years, that his dad was the good guy. He never knew that it was his father who kidnapped him and kept him on the run. Discovering it, and finding himself returned to his old hometown, all at once, has his heart racing and his thoughts swirling.Emmy and Oliver were going to be best friends forever, or maybe even more, before their futures were ripped apart. In Emmy's soul, despite the space and time between them, their connection has never been severed. But is their story still written in the stars? Or are their hearts like the pieces of two different puzzles—impossible to fit together?Readers who love Sarah Dessen will tear through these pages with hearts in throats as Emmy and Oliver struggle to face the messy, confusing consequences of Oliver's father's crime. Full of romance, coming-of-age emotion, and heartache, these two equally compelling characters create an unforgettable story.
Review
I feel like I waited forever to read this. I didn't. Just over a month. But I saw so many great reviews. I am pretty sure I saw only good things. Then I got scared because my expectations  were through the roof. But alas, Emmy & Oliver came through and swept me off my feet.
Emmy and Oliver were neighbors and best friends when Oliver was taken by his father when he was seven. Ten years later he is found and back next door.
Since Oliver has been gone Emmy has pretty much been on lock down. Her parents, understandably, were very strict after Oliver's kidnapping. Some would think that might ease up over time but not for them. Since they are so overbearing Emmy, who truly is a good kid, has to sneak behind their backs at times. She loves to surf but her parents would never let her so she finds ways to go without them knowing. They want her to stay home for college so she has to apply to a different school without their knowledge.
Oliver is totally shoved back into his home which really isn't his home anymore. His mother is remarried with twins. He doesn't really remember any of his old friends. Plus he has to deal with the news and media. And everyone knows high school sucks normally let alone having to go after coming back after ten years of being kidnapped. I felt really bad for Oliver. I can't imagine his thoughts and feelings. You could tell he still loved his dad despite what he did. He missed him. And it was hard for him to be part of this new family and be the person they thought he would be.
"Sometimes, the things people don't say are louder than the words that come out of their mouths."
Emmy and Oliver together were adorable. They were a bit awkward as they should have been. Ten years and crazy circumstances dictate it being awkward. But they were so cute. Surfing helped them open up to each other. Also, Emily really was a great listener and Oliver trusted her. I was happy that he was able to talk to someone so he didn't completely freak out.
Loved Caro and Drew who are Emmy (and at one point Oliver's) best friends. They were fun, supportive but still acted like teenagers. Which by that I mean they still fought a bit, struggled with the new dynamic of having Oliver back and did some dumb teenage things.
I think the thing that really made this stand out from similar novels is the characters voices. I really felt like they were authentic. I may be a gazillion years removed from high school but it felt like how real high schoolers would talk, act and be with each other. If not it is how they should be. I would have wanted to be friends with them.
The story is told from Emmy's POV. It moved along really quickly and I finished it within two days. I am so glad I got to this sooner rather than later as it really just hit on so many levels. And if you still haven't read it I highly suggest picking it up ASAP!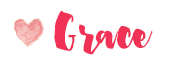 Related Posts