I received this book for free from Publisher via Edelweiss in exchange for an honest review. This does not affect my opinion of the book or the content of my review.
Dumplin'

by Julie Murphy
Published by Balzer + Bray on September 15th 2015
Pages: 384
Format: eARC
Source: Publisher via Edelweiss
Buy on Amazon
Goodreads

Self-proclaimed fat girl Willowdean Dickson (dubbed "Dumplin'" by her former beauty queen mom) has always been at home in her own skin. Her thoughts on having the ultimate bikini body? Put a bikini on your body. With her all-American beauty best friend, Ellen, by her side, things have always worked . . . until Will takes a job at Harpy's, the local fast-food joint. There she meets Private School Bo, a hot former jock. Will isn't surprised to find herself attracted to Bo. But she is surprised when he seems to like her back.
Instead of finding new heights of self-assurance in her relationship with Bo, Will starts to doubt herself. So she sets out to take back her confidence by doing the most horrifying thing she can imagine: entering the Miss Clover City beauty pageant—along with several other unlikely candidates—to show the world that she deserves to be up there as much as any twiggy girl does. Along the way, she'll shock the hell out of Clover City—and maybe herself most of all.
With starry Texas nights, red candy suckers, Dolly Parton songs, and a wildly unforgettable heroine— Dumplin' is guaranteed to steal your heart.
Review
Willowdean Dickson is a "cashier, Dolly Parton enthusiast, and resident fat girl." Her mom, former beauty queen, calls her Dumplin'. She is super confident and doesn't let anything stop her. That is until she starts her job and meets Bo. Her and Bo have what starts out as some make out sessions but it is kept quiet and no one knows. This totally shakes Willowdean's confidence. To get it back and prove she can do anything just the way she is,  she enters the Miss Clover City beauty pageant, the one her mom runs, along with some other not so likely girls. Will she get her confidence back?
Hype. This book was so hyped!!! I bought into it and had to have it. Thankfully it totally lived up to my expectations. Whew! I wasn't sure how to do this review so I a going to take a look at the main relationships between the characters.
Willowdean and her mom. It was clear there was a bit tension here. I think Willow's weight was only part of it. It seemed like her mom wasn't always such a mom. Her aunt seemed to pick up a lot of the mom duties and Willow hadn't noticed until she was gone. I did like that there was some growth in the relationship at the end where the communication seemed to open some.
Willowdean and Ellen. Ellen is her best friend. I loved Ellen and their friendship. I totally think it took a realistic path. There are bumps in friendships, especially at that age. There was a part where at the end that explains how Ellen feels. especially in regards to fitting in that I felt was so honest. I am glad at where they did wind up in the end.
Willowdean and Bo. Did I buy the completely? Nope. And not because of any physical characteristics or anything. I didn't see they chemistry being super strong. They didn't bother me either though.
Willowdean and the Unlikely Candidates for the Pagent. There were three other girls that joined the pageant with Willodean. I really liked this little crew because they were all different and added something. I a not sure Willowdean was totally invested in them and their whole cause/point until the end.
Willowdean and herself. Clearly this is the biggest. Willowdean while confident still struggles with insecurities, especially while being with Bo. She doesn't feel like it would work. Also, she is kind of obnoxious and selfish to Ellen and the other girls at times. And she even recognizes this. But you know what – that's real. Sometimes that's how people act. I think Willowdean's story was started up – dipped – then she was able to come out stronger.
This was a super quick read, with fun and different characters with a really great story and underlying message. Totally recommend this for anyone but I think teens and moms can really take away a lot from it.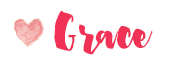 Related Posts