I received this book for free from Publisher via Edelweiss in exchange for an honest review. This does not affect my opinion of the book or the content of my review.
Dreamology

by Lucy Keating
Published by HarperTeen on April 12th 2016
Genres: Contemporary, Fiction, Young Adult
Pages: 336
Format: eARC
Source: Publisher via Edelweiss
Goodreads

Vibrantly offbeat and utterly original, Lucy Keating's debut novel combines the unconventional romance of Eternal Sunshine of the Spotless Mind with the sweetness and heart of Jenny Han.
For as long as Alice can remember, she has dreamed of Max. Together, they have traveled the world and fallen deliriously, hopelessly in love. Max is the boy of her dreams—and only her dreams. Because he doesn't exist.
But when Alice walks into class on her first day at a new school, there he is. Real Max is nothing like Dream Max. He's stubborn and complicated. And he has a whole life Alice isn't a part of. Getting to know each other in reality isn't as perfect as Alice always hoped.
Alarmingly, when their dreams start to bleed into their waking hours, the pair realize that they might have to put an end to a lifetime of dreaming about each other. But when you fall in love in your dreams, can reality ever be enough?
Review
This book was quick, cute, whimsical and just something I didn't want to put down. I first fell in love with it because of that beautiful cover. Then I read the blurb and was all in. I mean a real dream boy and dreams bleeding into reality??? Yes, please!
Alice has a certified boy of her dreams. His name is Max and she has been dreaming of him for years. She only wishes he was real. That is until her first day of her new school when he walks into her classroom. Is this Max like her dream Max? Does he dream of her too?
There was so much to love with this one. I think the characters were probably front and center for me. I loved Alice. She was kind of weird and awkward. I totally relate with that!! I can't imagine meeting your imaginary crush at your new school. Plus you have no friends there to talk about it with! Thankfully she has an amazing best friend, Sophie, back where she moved from. We get phone calls between the two and eventually a visit. Sophie was hysterical and a great addition. Another awesome secondary character was Oliver. He befriends Alice at school and is super quirky and fun. He added to the overall whimsy of the book. I liked Max but feel like he wasn't given his due completely. I would have liked more.
As you would expect in a book about dreams were the dreams themselves. We are treated to Alice's dreams throughout the book. For the most part, they are entertaining and adventurous and something I looked forward to. Then the second part dealing ith the dreams was why they were having them, why of each other and other questions like that. This added a little bit of a mystery to the story.
There were also a little heavier of topics thrown in their, mostly centered around Alice and Max's families. I like that these issues were included, however they weren't given enough attention to have me feel satisfied. This is especially true for Max.
While it may have been a little cheesy at times, I still found it quite charming. If you want something fun ad sweet and a really quick read this is a great choice!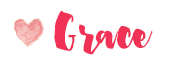 Related Posts