I received this book for free from Publisher via Netgalley in exchange for an honest review. This does not affect my opinion of the book or the content of my review.
Don't Get Me Wrong

by Marianne Kavanagh
Published by Text Publishing on August 26th 2015
Genres: Fiction, Romance, Contemporary
Pages: 352
Format: eARC
Source: Publisher via Netgalley
Buy on Amazon
Goodreads

For fans of Jojo Moyes, David Nicholls and Sophie Kinsella, here is a Pride and Prejudice for the modern era.
Londoners Kim and Harry can't see eye to eye…until the life of the person they both love most hangs in the balance.
Kim has never grasped what her free-spirited big sister Eva sees in a stuck-up banker like Harry and has spent her childhood trying to keep him out, while Harry's favourite occupation is winding Kim up.
Both Harry and Kim are too trapped in their prejudices to care about what's really going on beneath the surface of each other's lives. They'll never understand each other—until the worst of all tragedy strikes.
Faced with the possibility of losing the person they both love most, long-buried secrets come to a head in ways that will change both Harry and Kim forever.
Marianne Kavanagh is a former deputy editor of Marie Claire and has contributed to a wide variety of newspapers, magazines, and websites, including the Telegraph, Daily Mail, Guardian, My Daily, Easy Living and Red. Her debut novel, For Once in My Life, was published in 2014. She lives in London.
Praise for For Once in My Life
'Kavanagh's novel is superior chick lit: beautifully written, enlivened by witty and wise observation.' Age/Sydney Morning Herald
'[A] witty, summer-fresh debut.' Independent
'This book is fantastic. It's hilarious, poignant and profound by turns; most of all, it's unpretentious. Unlike so many novels it just wants to tell you a lovely story. It's not about how clever the author is nor is it all style over substance. But precisely because of that it's both clever and stylish anyway... Adorable.' Daily Mail
'The charming and summery first novel from columnist Marianne Kavanagh. This human story of love's near-misses centres around Tess and George, whose eventual (inevitable) meeting is cleverly delineated to call sentimental notions of soul mates into question.' Vogue
Review
Kim and Harry are in each other's lives because Kim's sister is his friend. Harry is always around and the two constantly butt heads. It is fairly clear Harry enjoys the back and forth but it truly bothers Kim. However, Harry isn't going anywhere as he and Kim's sister are too close and depend on each other. We see the ups and downs in their lives and the events that drive them both apart and together. Will they be able to overcome their differences for someone they both love?
Kim was a hard character to get a hold of for me. She was stubborn and strong willed, but to a fault. She couldn't let go of her hatred for Harry that she has held onto since childhood. Despite the fact that her sister clearly loves and respects him. Despite all the help he offers her sister and her. The worst part is when she is in a relationship during the book she is this weaker unsure person. Still, whenever Harry was around she would be so angry and have blow up and what you could describe as tantrums. It was very off-putting. She also had like whole conversations with people but in her head, which we see. While some of it was entertaining I think she needed to learn to communicate better in general.
I really liked Harry even through Kim's warped vision. I found him good hearted and charming. It was clear he was provoking Kim but I thought it to be in a fun way not malicious. She had a thought in her head of how he was and where he came from. But because she never asked she didn't realize she assumed a little too much. We see some of Harry's past and how it shaped him into who he is. That just made me like him even more.
The book is written in third person and we see both Kim and Harry's stories. We start in the present and then flashback to where their story started and go forward to meet at that beginning point again. I felt the book was paced really well. There were definitely some emotional moments. Also, I liked trying to figure out exactly what we were heading towards. However, there were some flashbacks and POV jumps that weren't entirely clear for me at times.
Overall I did enjoy this book. I just wish I could connect with Kim a bit more. She frustrated me a bit too much for me to jump completely on board. Still, Harry and the overall story made it worth it for me.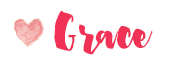 Related Posts