I received this book for free from Publisher via Edelweiss in exchange for an honest review. This does not affect my opinion of the book or the content of my review.
Dessert First

by Dean Gloster
Published by Merit Press on September 2nd 2016
Genres: Contemporary, Young Adult
Pages: 304
Format: eARC
Source: Publisher via Edelweiss
Goodreads

Upbeat--that's Kat, the girl in the family who everyone turns to when things get difficult. Especially now, when her beloved younger brother Beep is in his second leukemia relapse, and a bone marrow transplant from Kat may be his only chance.But Kat's worried that she and her bone marrow may not be up to the task: She can't even complete homework, and she's facing other rejection--lost friendships, a lost spot on the soccer team, and lots of heartache from her crush on her former best friend, Evan. Kat doesn't know if her bone marrow will save Beep, or whether she can save herself, let alone keep her promise to Beep that she'll enjoy life and always eat dessert first.Dessert First is a funny, moving story about coping, appreciating sweetness, and learning to forgive.
Review
Desserts First caught my attention because of the title. I mean of course I want dessert first!! I am sure at some point I read the blurb when I requested it but I don't look at it again before I read it. Well, I was surely surprised when this book was not really about food but about cancer and how our MC (and her family) deals with her brother having it.
This book had way too much going on. There was so much more than just her brother having cancer. There were other people with cancer, her crush on a friend, catfishing of a friend, an online friend who she was scared would kill herself, lots of bullying at school and dealing with school in general with all the other stuff going on. While I appreciated these tough subjects being tackled, I think it was one (maybe three) too many to properly address them.
Then our MC Kat is a wee bit abrasive. Totally get she has a really hard situation but it was almost hard to like her at times. She did start to recognize this and grow during the book which was something I loved to see. There were other characters that I did enjoy quite a bit including her  brother and her crush. Then there were characters who were awful including the mean girl bullies. Man they were rough and the bullying seemed so over the top.
This mostly sounds negative I know but honestly, I found it got better as it went on and I was pretty invested in the story. While a bit predictable I still wanted to see how it played out. And it played out with me sobbing more than once. This was a debut so while I had my issues with this I am definitely looking forward to more from this author.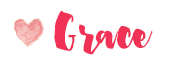 Related Posts