I received this book for free from Publisher via Netgalley in exchange for an honest review. This does not affect my opinion of the book or the content of my review.
Denton Little's Still Not Dead (Denton Little #2)

by Lance Rubin
Published by Knopf Books for Young Readers on February 7th 2017
Genres: Science Fiction, Young Adult
Pages: 352
Format: eARC
Source: Publisher via Netgalley
Goodreads
Reading Challenges: 2017 POPSUGAR Reading Challenge

You only live once—unless you're Denton Little!This amazingly funny YA novel is for fans of John Green, Andrew Smith, and Matthew Quick The good news: Denton Little has lived through his deathdate. Yay! The bad news: He's being chased by the DIA (Death Investigation Agency), he can never see his family again, and he may now die any time. Huh. Cheating death isn't quite as awesome as Denton would have thought... Lance Rubin's debut novel, Denton Little's Deathdate, showed readers just how funny and poignant imminent death could be. Now in this sequel, he takes on the big questions about life. How do we cope, knowing we could die at any time? Would you save someone from dying even if they were a horrible person? Is it wrong to kiss the girl your best friend is crushing on if she's really into you instead? What if she's wearing bacon lip gloss? Praise for Denton Little's Deathdate: "Rubin is really funny but like John Green, he manages to be poignant at the same time. You'll laugh out loud while you read this, but you're probably going to tear up a bit too." —Bustle "The dialogue is witty and raunchy, the plot is uniquely twisted, and the ending is to die for. Buy multiple copies because this book will fly off the shelves."—VOYA "Denton Little's Deathdate is hilarious, thought-provoking, irreverent, unforgettable. . . . " —Catherine Gilbert Murdock, author of Dairy Queen "Highly original, fantastically entertaining, and laugh-out-loud funny, Denton Little's Deathdate is a wild romp through a night like no other." —Jennifer E. Smith, author of The Geography of You and Me "Let's all pray the grim reaper is even half as witty (and wise) as the deadly talented Lance Rubin. Till then: skip this book at your own peril." —Tim Federle, author of Better Nate than Ever
Review
I loved the first book Denton Little's Deathdate. It was a different concept and really funny and quirky. I was really excited to see where the author went with this second and final (?) book. The gist of it is Denton lived through is deathdate (YAY) but now is on the run from the Death Investigation Agency (BOO). Hijinx ensue.
In an effort to keep this kind of spoiler free I am going to go over the things I liked in this one without giving anything away.
Denton and Paolo. They have such a good friendship. They are definitely more like brothers. Paolo is hysterical and loved having him around again in this one. They are both so quirky which I loved.
New York City. It is one of my favorite settings and I loved the craziness of the city that went with the story here. It felt very real, especially as someone who lives in New Jersey (like Denton) and only visits NYC occasionally.
Family Dynamics. Maybe this wasn't a typical family situation and dynamics because of all the deathdate stuff but I liked that there were different relationships between Denton and his family looked at. I also loved how Denton came to various conclusion on those relationships as the story went on.
The Ending. Mainly here I am happy it was wrapped up. I think it made sense in relation to the rest of the story, maybe a little over the top, but fun.
My only complaint was there was a LOT going on. I felt like a lot of stuff was just thrown in and I wish some stuff had more depth. Still, I really like it and flew through it over a couple of days. I am really looking forward to more from Lance Rubin and hope he has more funny, quirky stories to share.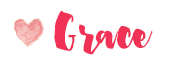 Related Posts